Notes, 2021-04-26.
None! Just links, and feelings about how weekends as a parent are *so* drastically different than I'd imagined.
-Spencer Wright
---
The most clicked link from last week's issue (~21% of opens) was Habitat 67, an iconic apartment complex in Montreal. On The Prepared's Members' Slack this week, an exciting thread about ways to ship high value electronic equipment (~$400k for a ~half a cubic meter shipment). If you're curious what Pelican cases, chartered semi trucks, and track-and-field starter pistols have in common, join us today :)
Also! We're starting our next book in the Members' reading group: The Innovation Delusion, which has been referenced in this newsletter twice before and is, based on the introduction, quite relevant to our collective interests.
Planning & Strategy.
Making & Manufacturing.
Maintenance, Repair & Operations.
Distribution & Logistics.
Inspection, Testing & Analysis.
Tangents.
An interactive map of Switzerland's electricity production, 96% of which is either hydro, nuclear, or solar.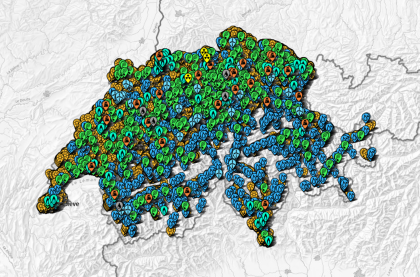 Thanks as always to The Prepared's Members for supporting The Prepared. Thanks also to the following readers for sending links: Charlie, Russ, Angel, Matt, Thomas, Richard, Skyler, Hillary, Paul, Ryan, Jacob, Richard, Guan, Nick, Steve, Jessica, Nadya, Xavier.
Love, Spencer.
p.s. - We should be better friends. Send me a note - coffee's on me :)
p.p.s. - We care about inclusivity. Here's what we're doing about it.
p.p.p.s. - We're always looking for interesting links. Send them here.
---