Notes, 2021-04-19.
Habitat 67, a brutalist apartment complex arranged like an alien beehive, looms in the distance from the city side banks of downtown Montreal. Built on a quay in the St. Lawrence river, the iconic structure was the realization of young architect Moshe Safdie's thesis project and a showpiece for Expo 67. Today I walked there for the first time (it's out of the way without much else nearby) and I was surprised to see the building is in some disrepair with plywood and concrete patches throughout. I love it.
I absolutely love that it isn't a pristine, perfectly preserved relic but a living piece of architecture that is distinctly lived in. Residents' patio furniture, plants, and personalities peek through the curved plexiglass windows. Habitat 67 was a utopian, futurist project imagining universal housing for all. And while housing is still an intractable problem more than 50 years later, I appreciate any flavor of futurism that puts human needs at its center.
A friend recently introduced me to the idea of cozy futurism, a movement that centers human needs and technologies that work to create affordable cities. This is the energy I want to carry with me in my life and work, and I hope you might consider it as well.
---
The most clicked link from last week's issue (~19% of opens) was a blog post on some really weird Japanese butter utensils. On The Prepared's Members' Slack last week, an in-depth conversation about the cost structures of US residential housing, suggestions on which industries have similar energy today as consumer 3D printing did in ~2010, and a deep discussion on Langdon Winner's Do Artifacts Have Politics? Coming up this week, we're picking a new book to read for the Members' Reading group - please join us! :)
Planning & Strategy.
Making & Manufacturing.
Maintenance, Repair & Operations.
Distribution & Logistics.
Inspection, Testing & Analysis.
Tangents.
Surreal computing with NanoRaptor.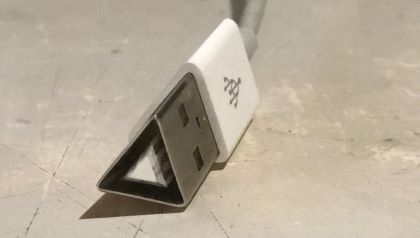 Thanks as always to The Prepared's paid subscribers for supporting The Prepared.
Love, Hillary
p.s. - How exactly is a constant force spring different from a negator spring?
p.p.s. - We care about inclusivity. Here's what we're doing about it.
---