Notes, 2021-02-15.
In a twist on the "I can't access my bitcoin fortune because I forgot my password" narrative, we were struck by the story of this guy in Wales. He requested (and was denied) permission to dig up a local landfill to find a hard drive he threw away in 2013 with 75,000 bitcoin that were "virtually worthless" at the time. Now? They're worth an estimated $US275 million. Turns out even digital currency can run into physical problems.
As the economy is increasingly driven by the seemingly immaterial forces of financial speculation and big tech, this story is a good reminder that despite how hard you try, the material realities of the world will come into play sooner or later. As the authors of the excellent book The Innovation Delusion put it: "Computing is surrounded by a set of words that suggest disembodied immateriality, like 'virtual' and 'cyberspace', but every act we do with digital technologies, from opening an app to searching the Internet, involves some device doing something quite physical, whether in our hand or in a distant 'cloud' server." Sometimes, that physical thing is a literal pile of rubbish.
-Anna Pendergrast, Kelly Pendergrast
---
The most clicked link from last week's issue (~13% of opens) was a video of food cans being manufactured.

In The Prepared's reading group (members only) next Tuesday, we'll be discussing Frederick Brooks' 1986 essay No Silver Bullet - Essence and Accident in Software Engineering.
Planning & Strategy.
After endless doom scrolling over the climate crisis, it's heartening to see The New Zealand Climate Change Commission has released comprehensive advice to the Government about how the country can reach its commitment to net zero emissions of long-lived gases by 2050, and reduce biogenic methane emissions by between 24-47% by 2050.
Building sustainable systems, cities, and technology isn't just about using the right methods and building materials. It's also getting the scale right, and knowing when you've built enough. Patrick Tanguay proposes the idea of "just enough" as a useful mental model across a range of fields — from "just enough internet" to "just enough ownership" — to describe that sweet spot where things are fit for purpose but not unsustainable or unmaintainable.
Making & Manufacturing.
Candy canes and steel bars seem like pretty disparate products, but their production has something in common: both run through a series of rollers which reduce their size and, in the case of the steel bar, make sure the product is properly consolidated and free of internal cracks.
Mishaps in the steel production process can lead to cobbles, where molten hot threads of steel escape the rollers in a dangerous but spectacular eruption that looks like a cross between the lasso of truth and a lightsaber.
Craft skills including clay modelling are still an important part of the auto industry's design process. Life size clay models of cars allow for collaboration and quick iteration of design features in a way that isn't possible with newer technologies like 3D printing.
Maintenance, Repair & Operations.
Distribution & Logistics.
Reducing the length and complexity of produce supply chains can be a challenge, not least because there's often not a lot of spare space for crops to grow near dense urban areas. In London, disused bomb shelters deep underground are finding a second life as literally sub-urban farms where 100 tons of greens are grown and sold annually — primarily to chefs and other food businesses within the city.
In 1979, Dungeons & Dragons' publishers faced a dice shortage, so for a short time the game sets came with numbered cutout cardboard randomizer chits to use in place of dice. Related: a brief history of polyhedral dice in D&D gameplay.
Inspection, Testing & Analysis.
Whale blubber, freeze dried urine and domestic sludge are just some of the Standard Reference Materials you can buy from the National Institute of Standards and Technology. These products come with a detailed chemical breakdown, and are designed to help production and testing facilities calibrate their machinery.
If you'd rather take a look at your materials before you buy, the Material Library and Online Database has 10,000+ entries — from powders and coatings to fibers and textiles — available for designers, engineers, and businesses to view.
Tangents.
An artificial intelligence system, as imagined by Robert Tinney for Byte in 1981.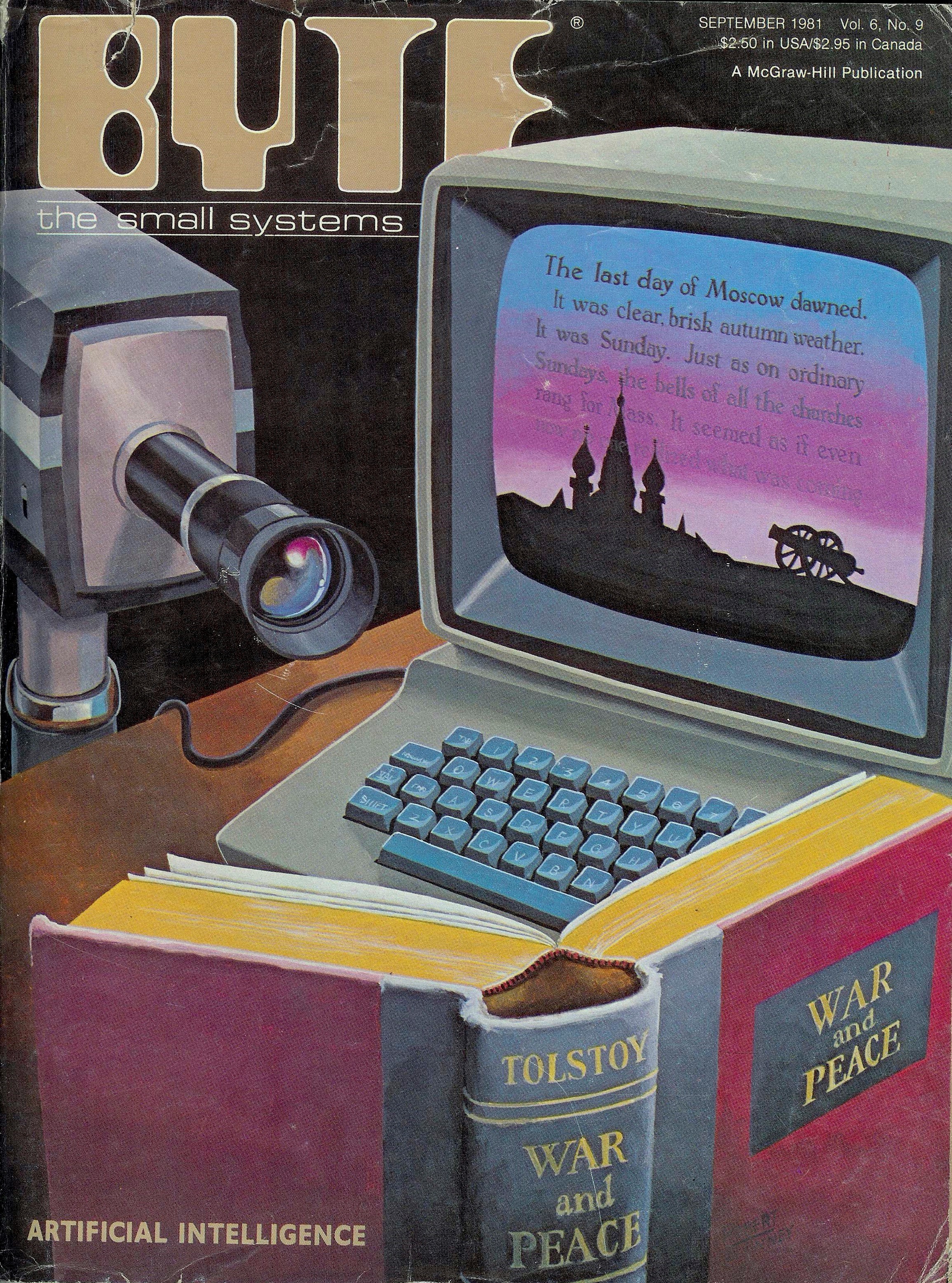 Thanks as always to The Prepared's paid subscribers for supporting The Prepared. Thanks to Safiya, Ben, Rachel, and Myko who, although they don't know it, pointed us to some of the content in this newsletter.
p.s. - We care about inclusivity. Here's what we're doing about it.
---