Notes, 2020-08-03.
Like a massive container ship, the economy and associated supply chains can't make quick course adjustments.
In truth, I am not feeling too optimistic about the world today. I've  followed the supply chain disruptions and price fluctuations as consumption has changed during the pandemic, and while people seem to be pretty effective at making small adjustments, like reallocating toilet paper from commercial distributors, it feels like the whole thing has veered off course. And so, I am trying to think outside of this present moment and have been thinking a lot about how we might steer this giant ship of a global economy towards, as Deb Chachra recently wrote, systems of collective care. And personally, I've been advocating for tax justice (side note: there is no inheritance tax in Canada 🤯) and supporting local mutual aid funds - both of which feel like good first steps. And despite it all, I feel optimistic about - and am looking for reinforcement on - people's ability to support one another.
---
The most clicked link from last week's issue (~16% of opens) was Geoff Manaugh's quick rediscovery of some wild articulating houses built by an old Italian retiree.
Planning & Strategy.
Making & Manufacturing.
Maintenance, Repair & Operations.
Distribution & Logistics.
Inspection, Testing & Analysis.
Tangents.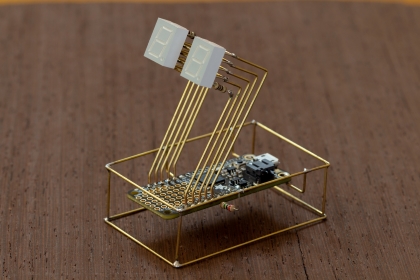 Thanks as always to The Prepared's paid subscribers for supporting The Prepared. Thanks also to Jordan, Alex, and Vicki.
Love, Hillary.
p.s. - Whenever possible, we work to encourage inclusivity. Here's how.
---