Notes, 2020-05-25.
Drew here, back for another guest edit. I hope you're staying safe and making the best of this strange time.
The most clicked link from last week's issue (~16% of opens) was interpretive maps of life under shutdown.
Architecture & Urbanism.
Transportation.
Energy & Climate.
Distribution & Logistics.
Tangents.
Preserving ancient fortresses in the Uzbek desert.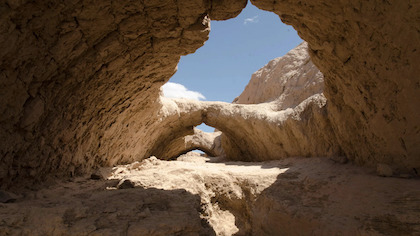 Thanks as always to our recurring donors for supporting The Prepared. Thanks also to Hillary and Corey for sending links. If you enjoyed this issue, feel free to check out my weekly newsletter, Kneeling Bus (or follow me on Twitter).
Love, Drew.
p.s. - I'd love to grab coffee sometime. Drop me a line!
p.p.s. - Whenever possible, we work to encourage inclusivity. Here's how.
---