Editor's note: Our guest editor this week, Sophi Kravitz, works at Hackaday/Supplyframe - a sponsor of this newsletter. She's also a highly intelligent and insightful person with a broad perspective on strategy, engineering, and craft - and a personal friend of mine.

Take that as you will :) -SW
---
Notes, 2020-05-18.
Hello! My name is Sophi, and I'm excited to be here with my first guest edit. I'm an electrical engineer and artist based in Kingston, NY.
The most clicked link from last week's issue (~12% of opens) was a charismatic and nerdy telling of how SR-71 pilots would radio into civilian ground control to brag about their ~2000 kn ground speeds.
Planning & Strategy.
Making & Manufacturing.
Maintenance, Repair & Operations.
Distribution & Logistics.
Inspection, Testing & Analysis.
Tangents.
"What Journal Bearings May Contribute to Wind Turbine Gearboxes."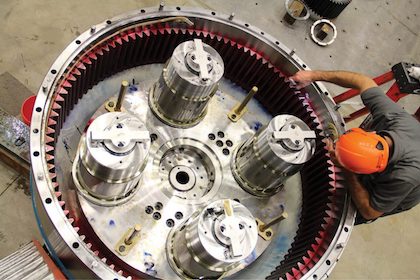 Thanks as always to our recurring donors for supporting The Prepared. And also thanks to Ollie, Matt, Bradley, and Erica for providing links and edits.
Love, Sophi.
p.s. - If you liked this issue, feel free to get in touch!
p.p.s. - Whenever possible, we work to encourage inclusivity. Here's how.
---