Notes, 2020-03-16
Hello, The Prepared. Sean here.
When I last guest edited in July, I was in the middle of a big move. I went from a large medical company in the San Francisco Bay Area to a startup in New York City. They say change is the only constant, but I've enjoyed finding common threads. Regardless of the challenges faced by an organization, you can always find passionate people working hard to solve them.
Right now, things are changing for a lot of us due to the coronavirus. At The Prepared, we have debated how much we should focus on this pandemic. For now, you will find a COVID-19 section added to the beginning of this week's newsletter. Let us know how you feel about it.
Some things that aren't changing: innate human desire to keep building new things, and our desire to keep learning about them.
The third most clicked link in last week's issue (~6% of opens) was McMaster-Carr's patent for their search/browse system, which is a little awkward because that link directed to the wrong URL :/ The correct URL is here.
COVID-19
Planning & Strategy.
Making & Manufacturing.
Maintenance, Repair & Operations.
Inspection, Testing & Analysis.
Tangents.
Kalera's vertical farming facility.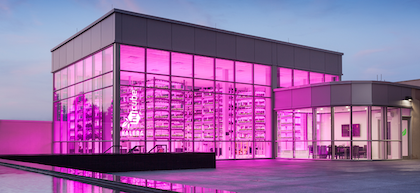 Thanks as always to our recurring donors for supporting The Prepared.
Love, Sean.
p.s. - The startup I work at is KeyMe. Want to learn more about how a small team manages 3000+ kiosks duplicating keys? Let's get coffee!
p.p.s. - Whenever possible, we work to encourage inclusivity. Here's how.
---