Notes, 2020-03-09.
Crazy times, huh?

On The Prepared's paid subscriber Slack, the discussion on COVID-19 has focused on three points:
Lead times from Chinese PCB fabrication houses (including the one The Public Radio uses) have gone up, due partly to labor shortages and partly to production shifting to medical equipment for the Chinese government. US assemblers can switch to US PCB suppliers, but they're more expensive and, as Phil @ Adafruit alluded to, switching suppliers can be a little annoying.
While companies that produce just-in-time and drop ship from China (like Apple) feel a short term pinch, most of the consumer electronics world operates on much longer timespans and might not feel the effects until later this spring or the 2020 holiday season.
Even if production lines are back up to capacity, travel restrictions can *really* hurt new product ramp-up. Video conferencing hacks aside, the best way to guide someone through an assembly process is still to be standing next to them.
I vacillate, on the one hand feeling quite normal and on the other feeling like it's all about to wind out of control. And while I'm disappointed to be missing the opportunity to meet a few of you at the Open Hardware Summit on Friday, I am curious to tune in virtually and see whether a virtual conference really works.
The most clicked link from last week's issue (~14% of opens) was a video of the Valve Steam Controller manufacturing line.
Planning & Strategy.
Making & Manufacturing.
Maintenance, Repair & Operations.
Distribution & Logistics.
Inspection, Testing & Analysis.
Tangents.
Using color changing thread to verify knot theory predictions.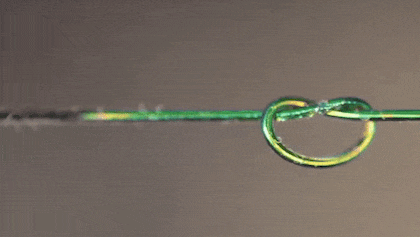 Thanks as always to our recurring donors for supporting The Prepared. Thanks also to the following readers for sending links: Richard, Tessa, Robin, John, Gabe, Ruth, Evan, James, Santosh, Kendall, Dan, Felipe, Xavier, Sean, Severin.
Love, Spencer.
p.s. - We should be better friends. Send me a note - coffee's on me :)
p.p.s. - Whenever possible, we work to encourage inclusivity. Here's how.
---