Notes, 2022-01-24.
In Managing the Flow of Technology, his 1977 book on knowledge transfer and communication within science and engineering organizations, Thomas J. Allen offers an almost exuberant assessment of corporate cultural capital. "The human brain has a capacity for flexibly restructuring information in a manner that has never been approached by even the most sophisticated computer programs," he writes. The best way of transferring knowledge, then, is to physically move people from one company to another - the organizational equivalent of the station wagon full of tapes speeding down the highway.
Allen's research is very much centered in post-war American industrial giants. He describes companies which are dead set on IP secrecy - ones that "exclude the technologist from informal communication channels outside his organization." The life Allen describes in these companies is rather bleak:
While the academic scientist finds his principal reference group and feels a high proportion of his influence from outside the organization, for the engineer, the exogenous forces simply do not exist. The organization in which he is employed controls his pay, his promotions, and, to a very great extent, his prestige in the community.
A physics professor's colleagues are other physicists - in their own department, sure, but also at other institutions. Allen calls such informal social bonds "invisible colleges," and says that they not only provide individual scientists with professional validation, but also serve to align the edges of frontier research.
Anyway, I suppose my project right now is to build invisible colleges for folks like you, dear reader - or, at the very least, to line up a couple of loose ends every now and then.
Be in touch, eh?
---
The most clicked link from last week's issue (~7% of opens) was a blog post praising the environmental benefits and overall resilience of cheap boxy buildings.
Last week in The Prepared's Members' Slack (our own invisible college par excellence) we discussed new research on fatigue life prediction in laser powder bed fusion parts, and the fact that someone (not me!) added a custom Wera emoji to the instance. This week in the Reading Group, we're discussing Construction Physics' series on How to design a house to last 1000 years with the author, fellow Member Brian Potter.
Planning & Strategy.
I've been running Ste 332, The Prepared's co-shop in Bed Stuy, for a little over three years, and over the past few months I've been reflecting on the experience and planning for the next ~three years. It's definitely an invisible college, and while it may sound like splitting hairs, I think it's important that its culture draws more from bike co-ops and shared cabinetry shops than from the world of makerspaces. I'm sure our experience is not unique, and I'd like learn about how other shops organize and operate. If you run or work out of a similar space, I'd love to hear from you; won't you reach out here?
A compelling argument for implementing a part numbering system that relies only on numbers and hyphens, with no semantic significance anywhere. "The easiest and simplest solution is a purely sequential numbering system where the number has no significance other than [as] a tracking ID."
Sidewalk Labs' founder, Dan Doctoroff, has ALS and is stepping down as CEO; Sidewalk Labs' subsidiary companies will be rolling up to new homes within Alphabet.
Making & Manufacturing.
Maintenance, Repair & Operations.
Distribution & Logistics.
Inspection, Testing & Analysis.
Covid permitting, I'd like to find a few sites to visit with the New York Infrastructure Observatory this year. If you work at a facility in the NY metro area that helps explain how the world works, give a holler - I'd love to find a way to share it with The Prepared.
If you're interested in web3 (or disinterested in web3 but still looking for reasons to justify your disdain), and you haven't read the Moxie Marlinspike blog post, I recommend doing so. It's fun, and informative, and critical, and appreciative.
Tangents.
A snow plow ballet, set to Shakespeare's Romeo and Juliet.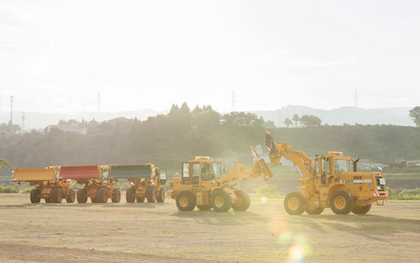 Thanks as always to The Prepared's Members for supporting The Prepared. Thanks also to the following readers for sending links: Joe, Sean, John, Tom, Greg, Joey, Josh, Nick.
Love, Spencer.
p.s. - We should be better friends. Send me a note - coffee's on me :)
p.p.s. - We care about inclusivity. Here's what we're doing about it.
p.p.p.s. - We're always looking for interesting links. Send them here.
---