Notes, 2021-11-15.
2021 is coming to a close and many of us are looking for change. And my hope for you, dear readers, as you move into new roles, careers, or industries, is that you recognize your trauma on your way out.
When I arrived at my new job a little over a year ago, I was uncomfortable. Even though the toxic work environment of my last job was behind me, it had become my comfort zone. Operating outside of that system - in a more healthy, holistic way - was difficult for me to learn. I didn't feel better starting a new job - at least, not right away.
At the time, I had no idea the amount of baggage I was carrying from that harmful work environment. Trauma from an unhealthy relationship - yes, even a work one - isn't your fault. But healing from it is your responsibility. Here are my tips for you as you move into your new teams and workspaces:
Let the muddy waters settle - give yourself some time and distance from your previous occupation.
Rock bottom will teach you lessons that mountain tops never will - remember why you left and what caused it (a project, contract or coworker).
Think about how you can avoid recreating that environment in the future, especially if you're in a position to influence or control these situations at your new company.
---
The most clicked link from last week's issue (~12% of opens) was November's CT Scan of the Month, comparing two LEGO Minifigures. The Members' reading group has decided on our next book: How Buildings Learn by Stewart Brand. Our first group conversation will kick off after Thanksgiving on 2021-12-03, so you have lots of time to pick up a copy and join in. Stewart will be joining the group's final disucssion.
Planning & Strategy.
Making & Manufacturing.
Maintenance, Repair & Operations.
Distribution & Logistics.
Inspection, Testing & Analysis.
Tangents.
The 2022 Princesses with Powertools calendar.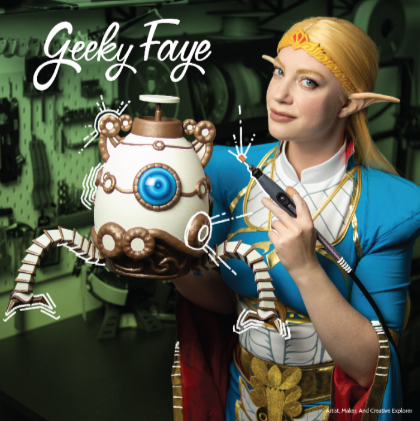 Thanks as always to The Prepared's Members for supporting The Prepared. Thanks also to my boss, Ross, for being instrumental in helping me overcome my traumas, for being patient, for being kind, and in doing so making me a better engineer.
All My Lasers, SJ
p.s. - Reminder that today - like every day - is a gift. Use it wisely.
p.p.s. - We care about inclusivity. Here's what we're doing about it.
---