Notes, 2021-08-30.
The corner store closest to Anna's house is a welcoming but baffling place — the kind of establishment where stuff is piled everywhere and you might find broccoli in the drinks fridge. Usually, this haphazard arrangement is charming. But last week, during New Zealand's most recent Covid-19 lockdown, a trip to the corner store to pick up some groceries felt stressful and chaotic — when you can't find what you're looking for, making a quick entry and exit while keeping a covid-safe distance is a challenge. Anna left the store in a panic with only half the things she needed.
This got us thinking about the taxonomies and organizational schema that structure the spaces we move through: libraries, streaming sites, book indices, and of course supermarkets. When the usual organizing principles go off-kilter, either by happenstance or by design, you get what Shannon Mattern described as ontological chaos — category confusion that disturbs or surprises. As Mattern points out, this can be thoroughly entertaining. However, in times of stress or crisis, we're more appreciative than ever of the ordering logics that help us navigate through space and find what we're looking for. Sometimes you just want the broccoli in the veggie bin where it belongs.
-Anna Pendergrast, Kelly Pendergrast
---
The most clicked link from last week's issue (~14% of opens) was an overview of the diverse array of small vehicles used in Tokyo. This past weekend, Members of The Prepared met up to tour Shawinigan-2, a keystone of Quebec's expansive hydroelectric infrastructure.
Planning & Strategy.
Making & Manufacturing.
Maintenance, Repair & Operations.
Distribution & Logistics.
Inspection, Testing & Analysis.
Tangents.
The earliest surviving aerial photograph, shot from a hot air balloon above Boston, 1860.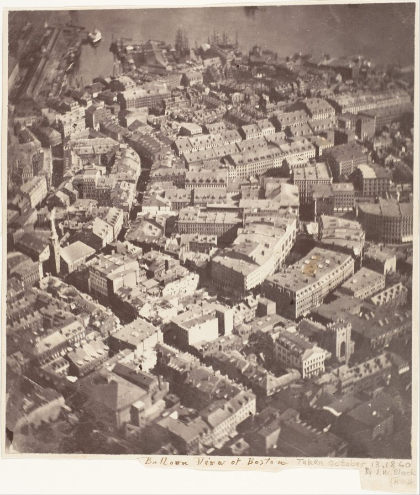 Thanks as always to The Prepared's Members for supporting The Prepared. Thanks to Kelly's group chat, where some of these ideas were workshopped, and Hillary whose pigeon camera tangent last week got us thinking about pre-drone aerial photos.
p.s. - We care about inclusivity. Here's what we're doing about it.
---