Notes, 2021-05-03.
New York City is starting to rumble back to life in tandem with ever higher vaccination rates. The pandemic has impacted many of the things I am most interested in: cities, buildings, and logistical systems. As a design architect by training, I have been impressed by how quickly buildings adapted - a mass industry popped up to design, build and manufacture temporary plexiglass dividers, social distancing floor stickers, and outdoor dining pavilions. Now as normalcy seems on the horizon, I wonder how much inertia these interventions will have. When the time comes, will businesses de-install these temporary pandemic measures with the same urgency as they were constructed? Or will we be quietly walking over "stand here" stickers spaced 6 feet apart forever? Our logistical systems tend to focus on efficiently supplying new products, rather than disassembling and removing the obsolete. I suspect the physical reminders of this past year will remain with us for a long time to come.
---
The most clicked link from last week's issue (~12% of opens) was a good explainer on wire wrapping. In The Prepared's Members' Reading group this week, we had a really excellent Zoom chat about the first few chapters of The Innovation Delusion. Topics included:
the danger (and power) of bringing concepts into adjacent fields
the length of a decision making process, and how it's distinct from the number of veto points the decision is subject to
how government doesn't exactly want to be innovative, but it does need to adapt to changing technologies & industry conditions - and often that results in hiring innovation consultants
Tomorrow evening we're holding our monthly Members' projects show-and-tell; please join us :)
Planning & Strategy.
Making & Manufacturing.
Building and Unbuilding.
Transportation, Distribution & Logistics.
Infrastructure.
Tangents.
A family in Bangladesh has a genetic mutation that causes men to lack fingerprints, which makes it difficult to participate in the national identity card program, buy a SIM card, or travel internationally.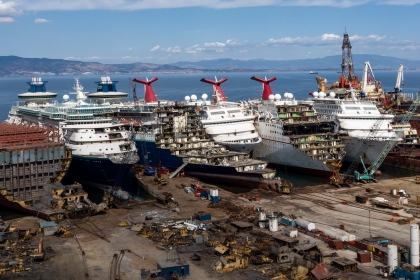 Thanks as always to The Prepared's paid subscribers for supporting The Prepared.
Love, Dan
p.s. - We care about inclusivity. Here's what we're doing about it.
---