Notes, 2021-03-15.
As engineers we stand on the shoulders of giants. The laws of physics we take for granted because Newton saw an apple fall, and so on and so forth. Who those giants are also matters. March is Women's History Month, and having a sister who's also an engineer, I am especially grateful for the women engineers who have changed and are changing the world. The story of NASA Perseverance engineer Diana Trujillo is a recent example. Changing the world is not just about the work accomplished, it's also about the next generation of engineers inspired along the way.
Growing up I loved the show Mythbusters, and as an Asian American, I saw in Grant Imahara someone who looked like me doing things I wanted to do. It gave me confidence to pursue it. Having representation matters.
Soon we will emerge from our socially distanced lives and begin to once again interact the way humans are intended to, socially undistanced. If you aren't mentoring someone already, it's a good time to think about how you might mentor someone who needs it. As for representation, The Prepared readership is predominantly white and male; however, if you as a white male mentor someone from an underrepresented background, that person can become the representation for others in the next generation. If we are lucky, we have the chance to become the giants whose shoulders future engineers of all backgrounds stand upon.
---
The most clicked link from last week's issue (~13% of opens) was high resolution photos of rotisserie chickens.
Planning & Strategy.
Making & Manufacturing.
Maintenance, Repair & Operations.
Distribution & Logistics.
Inspection, Testing & Analysis.
Tangents.
@NASAPersevere: "Luck favors the prepared."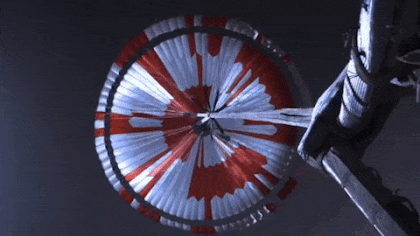 Thanks as always to The Prepared's paid subscribers for supporting The Prepared. Thanks also to Jacob for sending links.
Love, Sean
p.s. - Have thoughts on my intro? Would love to hear it.
p.p.s. - Have a theory on why Sony chose those joysticks? Would also love to hear it.
p.p.p.s. - We care about inclusivity. Here's what we're doing about it.
---