Notes, 2020-12-14.
Quarterly guest edits of The Prepared have served as mileposts for me in a year where our perception of time is distorted. To think that back in March, we were debating how much this newsletter should focus on COVID-19, and decided to temporarily relegate it to its own section. Coronavirus soon permeated through all of the areas we cover in this newsletter, and through all the areas of our lives. Nine months later and so much has changed and yet it all feels like a flash.
Even amidst the chaos, you can always find threads of progress. For me, my relationships with loved ones grew; I learned so much at and outside of work; and simply adapting to this new world seems like an accomplishment in itself. As we approach the milestone that is the end of 2020, I'm asking myself which threads I want to continue to improve upon in the coming year. Crises will always happen. But crises also end. Now is a great time to start preparing for what's next.
Happy Holidays,
---
The most clicked link from last week's issue (~12% of opens) was a *very* rad desktop wind tunnel. In The Prepared's Members' Slack this week, the first meeting for our new reading group, on The Perfectionists: How Precision Engineers Created the Modern World.
Planning & Strategy.
Making & Manufacturing.
Maintenance, Repair & Operations.
Distribution & Logistics.
Inspection, Testing & Analysis.
Tangents.
The ONE Apus cargo ship arrives in Japan after losing 1,800+ containers, the biggest weather-related cargo loss in history.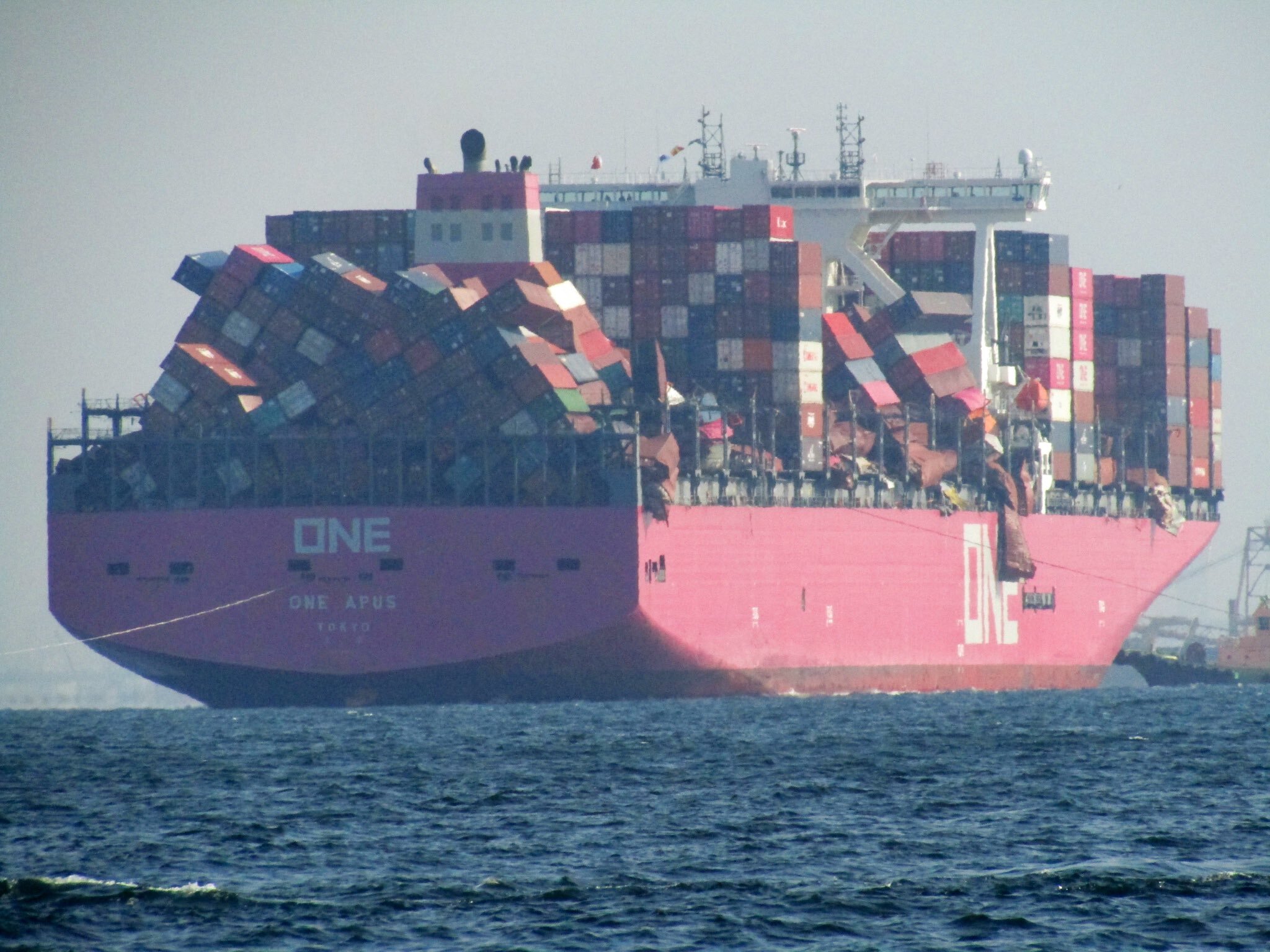 Thanks as always to The Prepared's paid subscribers for supporting The Prepared. Thanks also to Nick, Cindy, and Andrew for sending in links.
Love, Sean
p.s. - I would love to hear what people are gearing up for in 2021. Send me a note.
p.p.s. - Before preparing for what's next, try writing down lists of what you're grateful for and what you've accomplished this year. I find it's a great place to start.
p.p.p.s. - We care about inclusivity. Here's what we're doing about it.
---