Notes, 2020-09-28.
I think a lot about how people find the things they need before a project, probably because it's one of my favorite parts of my own creative process. I have fond memories of wandering through the library stacks while working on research papers; I didn't enjoy writing the papers (at all), but the serendipitous feeling of finding an unexpected source was special. I get similar feelings when wandering through a hardware or craft store when working on a new project. It's a treasure hunt without a map.
Such sense-rich experiences are hard to create online. And as more commerce moves to the web (and as a pandemic makes aimless wandering unwise), I worry that we are in danger of forgetting the value of this type of exploration.
Part of me wonders if we don't scratch this itch with all the feeds we scroll through today. The serendipity is engineered, of course, and the spatial and tactile aspects of discovery are completely missing. Is more technology the answer? Less? If you have thoughts, I'd love to hear them.
---
The most clicked link from last week's issue (~23% of opens) was a longline tuna fishing boat designed to reduce crew stress.
Planning & Strategy.
Making & Manufacturing.
Maintenance, Repair & Operations.
Distribution & Logistics.
Inspection, Testing & Analysis.
Tangents
Optimal Peanut Butter and Banana Sandwiches.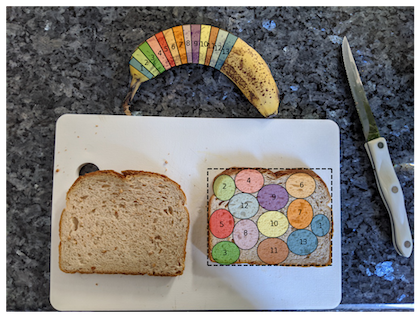 Thanks as always to The Prepared's paid subscribers for supporting The Prepared. Thanks also to Lee, Kane, Joshua, and Jesse for inspiring links.
Happy hunting, James
p.s. - We care about inclusivity. Here's what we're doing about it.
---