Notes, 2020-08-10.
I'm loving all the spaceflight activity happening this summer during our brief opportunity every two years to send missions to Mars. It's exciting to see spacecraft finally get off the ground and on their way to do great science, and reassuring to know that at least some aspects of the pre-2020 world continue more or less as normal now. I know there are similarly ambitious and collaborative projects happening with the intent of improving the Earth, but I'm either missing out on them entirely due to my field of work or perhaps they just aren't talked about as much. The ITER reactor, discussed briefly below, is one such project; if you can think of others, I'd love to hear of them.
---
The most clicked link from last week's issue (~16% of opens) was a super handy web app for generating dieline templates for a variety of folded paper/cardboard packaging styles.
Planning & Strategy.
Making & Manufacturing.
Maintenance, Repair & Operations.
Distribution & Logistics.
Inspection, Testing & Analysis.
Tangents.
Nippon Type, a typewriter with both Japanese kana and Roman characters.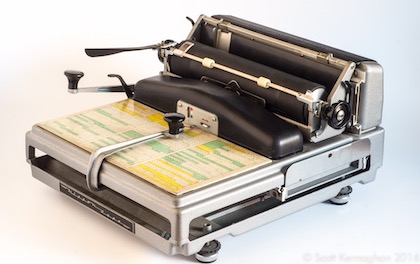 Thanks as always to The Prepared's paid subscribers for supporting The Prepared. Thanks also to Spencer, Nick, Tyler, Natalie, Julian and Dennis for the support.
Love, Eric.
p.s. - What is a tool you discovered recently but can't see yourself living without? Tell me about it.
p.p.s. - Whenever possible, we work to encourage inclusivity. Here's how.
---