Notes, 2020-07-13.
Very abruptly in the last 2 weeks I packed up and moved from Toronto to Montreal to work in a textile factory doing research. It's been a whirlwind of a month and a steep learning curve in many ways. One notable challenge has been sourcing experimental materials with the current supply chain disruptions; it's made me acutely aware of distances that often feel so collapsed. Manufacturing within Canada is very limited, which is a problem we're trying to address directly and a unique challenge during the pandemic.
---
The most clicked link from last week's issue (~11% of opens) was a beautiful and very detailed writeup of an Aleutian skin-on-aluminum-frame kayak being built.
Design & Concept.
Making & Manufacturing.
Maintenance, Repair & Operations
Tim Harford's Cautionary Tales is a podcast about human error and catastrophes. La La Land: Galileo's Warning is a great episode to start with, and shows how complex systems designed to prevent disaster can sometimes be their own downfall, from nuclear reactors to typography at the Oscars.
Carbon is often used in masks as a filtering mechanism, but this self cleaning mask uses carbon traces to create heat and disinfect the mask with a simple USB charger.
Distribution & Logistics.
Tangents.
A tiny drawing of the Apollo Lunar Lander on a Texas Instruments IC.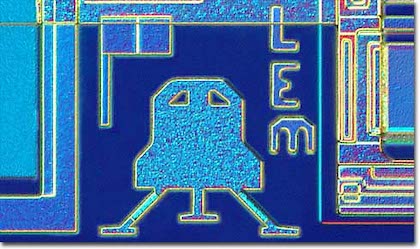 Thanks as always to The Prepared's paid subscribers for supporting The Prepared. Thanks to Sophi and Hillary for support and links.
Love, lee
p.s. - If you want to chat more, send me a message!
p.p.s. - Whenever possible, we work to encourage inclusivity. Here's how.
---