Notes, 2020-07-06.
Back in April I mentioned that Uline CEO Liz Uilein, a top Trump donor, had pushed her employees to petition to recall Wisconsin's governor over that state's COVID shutdown. A couple days later Elon Musk tweeted "FREE AMERICA NOW," and more recently he announced (mid morning on 06-19, after many workers had arrived at work) that Juneteenth would be an unpaid holiday at Tesla and SpaceX. The obvious reaction to this is that Elon Musk is an asshole, which (whatever you think of his life's work) strikes me as kind of obvious. The more charitable read is that Elon Musk is an uncompromising asshole - someone who's so committed to a single, humanity-scale goal (three goals? four?) that he'll sacrifice everything else to achieve it.
The question to me is: In times when the world feels like it's existential crises all the way down, is it morally justified for any individual to choose a single existential crisis to devote their lives to? And as a conscious consumer, how should we address companies that (for the sake of argument; the reality is of course *much* more complicated) rate 100% on the environment but significantly lower on labor relations, and social justice, and our collective responsibility to treat COVID shutdowns seriously?
Unrelated, this week marks two events for paid subscribers of The Prepared: The 2020-Q2 quarterly report, and our first ever book reading group meeting. I'm also considering a weekly project check-in group - a kind of show & tell that would hopefully keep me, for one, accountable to the odds & ends I'm always "working on" or "thinking about." If these sound interesting to you, the link you want to click is 👉 here ;)
---
The most clicked link from last week's issue (~28% of opens) was The USDA's Handtools for Trail Work handbook.
Planning & Strategy.
Making & Manufacturing.
Maintenance, Repair & Operations.
Distribution & Logistics.
Inspection, Testing & Analysis.
Tangents.
Uranium disposal cells of America.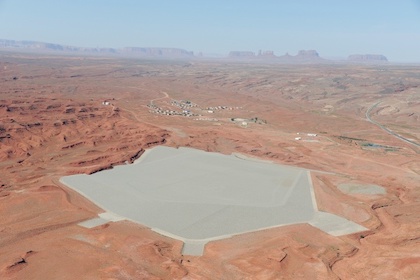 Thanks as always to The Prepared's paid subscribers for supporting The Prepared. Thanks also to the following readers for sending links: Xavier, Alex, Hillary, Jon, Tarik, Jonpaul, Taylor, Nick, James, Geoff.
Love, Spencer.
p.s. - We should be better friends. Send me a note - coffee's on me :)
p.p.s. - Whenever possible, we work to encourage inclusivity. Here's how.
p.p.p.s. - We're always looking for interesting links. Send them here.
---