Notes, 2020-04-20
A *very* warm welcome to Blue Clover Devices, our new sponsor!

Lots of links this week. Let's get to 'em!
The most clicked link from last week's issue (~18% of opens) was a COVID-19 case/death tracker with US county-level data.
Planning & Strategy.
Making & Manufacturing.
A very well produced video (36 minutes long) of a high end carbon fiber mountain bike being fabricated and assembled. A few notes were raised in The Prepared's paid subscriber Slack about this (thanks, Russ): The interior walls of the frame are formed using poly bags & expanded polystyrene forms (as opposed to custom latex bladders), and the video doesn't show either the forms or the bags being removed. If they aren't removed during production, it would mean that in addition to some pretty slick cable routing, the frame tubes have plastic bags and styrofoam forms inside of them for the entire life of the bike. As someone who built custom bikes professionally in a previous life, this strikes me as a non-crazy (but notable) tradeoff.
GM/Ventec delivered the first ~54 ventilators, of 30,000.
Maintenance, Repair & Operations.
Distribution & Logistics.
Inspection, Testing & Analysis.
Tangents.
The New York Times visits a jigsaw puzzle factory.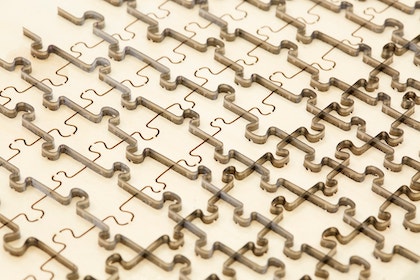 Thanks as always to our recurring donors for supporting The Prepared. Thanks also to the following readers for sending links: Colin, Russ, Kevin, Reilly, Zak, Mark, Jacob, Richard, John, Eric, Kyle, Robert, George.
Love, Spencer.
p.s. - We should be better friends. Send me a note - coffee's on me :)
p.p.s. - Whenever possible, we work to encourage inclusivity. Here's how.
---