Notes, 2020-04-13
Hi everyone, excited to be here for my first guest edit! My name is Maya, and I'm a mechanical engineer and project manager based in San Francisco.
Hoping this week's issue can be a friendly reminder that despite all that's going on, there are still cool things happening in the world. Stay safe out there!
The most clicked link from last week's issue (~11% of opens) was a philosophical takedown of "no code" platforms.
Planning & Strategy.
Making & Manufacturing.
Maintenance, Repair & Operations.
Distribution & Logistics.
Inspection, Testing & Analysis.
Tangents.
The mesmerizing motion of the A Million Times kinetic sculpture.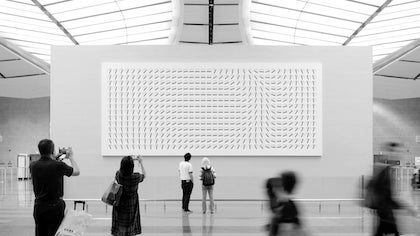 Thanks as always to our recurring donors for supporting The Prepared! And also thanks to Sean for inadvertently providing me with some content.
Wishing you all the best!
Love, Maya
p.s. - Whenever possible, The Prepared works to encourage inclusivity. Here's how.
---