Notes, 2020-04-06
It's been almost ten years since I had a good clear way of describing what I do for a living. At times this is energizing; if my skillset lacks a clear and coherent boundary, then presumably I can protect some of the intellectual freedom that I value so much. But having ill-defined abilities sometimes makes it hard to match myself with others' needs; it's hard to fit into a larger system when one's own interests can't be pinned down.
On a different scale, much of what I see in the world today is a big and potentially intractable coordination problem. Institutional needs are evolving by the hour, and most of the people and companies who could *in theory* help with relief efforts have résumés that are at best tangentially related to filtration, isolation, and medical device compliance. It's easy to draw dashed lines connecting one's skillset with a potential need that the world *might* have, but it's incredibly difficult to guarantee that your efforts result in positive outcomes.
I'm doing my own best to contribute in ways that at minimum do no harm; if you have thoughts about how The Prepared's readership should tackle this problem, please send them.
Unrelated: The Prepared's 2020-Q1 Insider Report went out to sponsors and paid subscribers last week; thanks to all of them for their continued support.
---
The most clicked link from last week's issue (~12% of opens) was The Kid Should See This, which Nora and I continue to enjoy. Our favorite video there from this past weekend: This cheery and playful video of trials rider Danny MacAskill biking around the rural landscape near Edinburgh.
Relief efforts, etc.
Planning & Strategy.
Making & Manufacturing.
Maintenance, Repair & Operations.
Distribution & Logistics.
Inspection, Testing & Analysis.
Tangents.
Photos of stacks of shipping containers.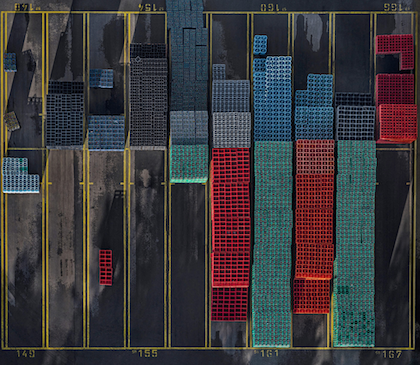 Thanks as always to our recurring donors for supporting The Prepared. Thanks also to the following readers for sending links: Gabe, Divy, Rob, Lama, Robin, Russ, Kendall, Jonas, Rich, Mike, John, Daniel, Mark, Michal, Will, Simon.
Love, Spencer.
p.s. - We should be better friends. Send me a note - coffee's on me :)
p.p.s. - Whenever possible, we work to encourage inclusivity. Here's how.
---