---
Digital Land Rush.
Mall Resurrected.
Maintenance, Repair & Operations.
One of the biggest hazards to shared electric scooters and bikes has been the tendency to be thrown into bodies of water.  Though, this week, the water came for the scooters. Dramatic flooding in Washington D.C. meant that shared mobility operators had to rush around the city to remove their hardware from the rising water.
Ikea now has a 100% electric vehicle fleet for deliveries in Shanghai, and plans to reach the same milestone in New York, Paris, Los Angeles and Amsterdam by next year, and worldwide by 2025.
Manufacturing Transportation.
Airports.
Mass Transit.
Automation.
Tours.
---
The Orbital Reflector Lost in Space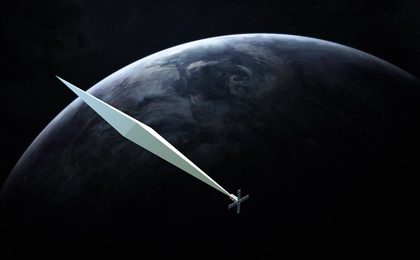 ---
Thanks as always to our recurring donors for supporting The Prepared. Thanks also to Richard and Heather for sending links!  

Love, Dan.

p.s. - I'd love to grab coffee sometime. Drop me a line!
p.p.s. - Whenever possible, we work to encourage inclusivity. Here's how.