Notes, 2019-04-15.
Thanks to everyone who sent in recommendations for smallish CNC mills last week! I'll be looking at options over the next month or so and will send updates as appropriate.

The most clicked link in last week's issue (~12% of opens) was an interactive bus bunching simulator.
---
Planning & Strategy.
Making & Manufacturing.
Maintenance, Repair & Operations.
Distribution & Logistics.
Inspection, Testing & Analysis.
Tangents.
---
Photos of engineering before CAD.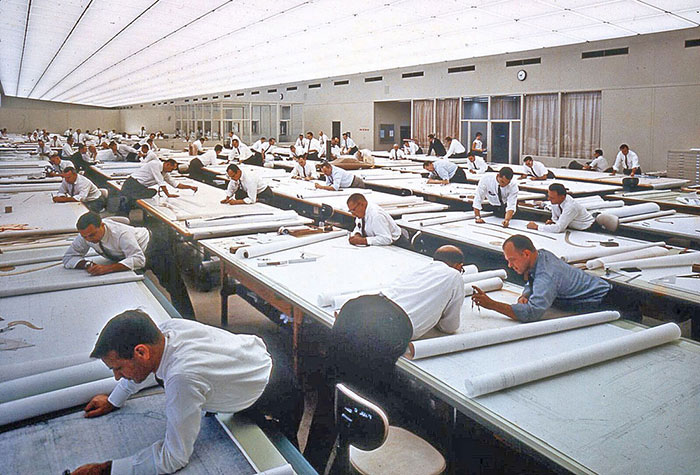 ---
Thanks as always to our recurring donors for supporting The Prepared. Thanks also to the following readers for sending links: Daniel, Miguel, Sam, Dillon, Julia, Craig, Russ, Reilly, Andrew, Kyrea, Daniel, Paul, Drew, Eric, Chaz, Severin, Santosh, Xavier.

Love, Spencer.

p.s. - We should be better friends. Send me a note - coffee's on me :)
p.p.s. - Whenever possible, we work to encourage inclusivity. Here's how.