Notes, 2019-03-25.
I don't do this often, but The Prepared recently crossed 5,000 subscribers - a number that feels like *something.* So, a big thank you to everyone who's supported it over the years, and a *big* thank you to our sponsors, business subscribers, and personal supporters for helping to sustain it.

The most clicked article in last week's issue (~19% of opens) was on the largest seamless stainless steel forging in the world.
---
Planning & Strategy.
A good explanation of an early iPhone dev board. If you're in the Bay Area, you can see a similar board at the Computer History Museum.
Gimlet Media's staff is unionizing; (some of) Kickstarter's staff wants to as Perry Chen leaves.
Mittelstand are Germanic small to medium sized businesses which "are characterized by a common set of values and management practices" like emotional attachment, long-term focus, lean hierarchies and strong regional ties.
Making & Manufacturing.
It came to my attention this week that Helicoils (generically, wire thread inserts) are not a universally known thing. I tried to find a good link about how Helicoils can be used to prevent galvanic corrosion between aluminum and stainless steel (which I believe is how I really became aware of their utility; I've also used them on damaged bicycle cranks) but alas, all I found was this *excellent* NASA paper titled "Fastener Design Manual." Oh well :)
Andrew (whose blog is a near-perfect encapsulation of "a series of interesting machinery projects, documented well") wrote in re: the laser rust removal link from 2019-03-11:

The real benefit [of laser surface preparation] is that you have virtually no waste (just ablated material, generally small particles), and you can plug it into a 6-axis robot and go. [Powerlase Photonics, my client's] initial customers were in automotive, and they used it to depaint tailored blanks prior to welding. A big business that they and their competitors have been trying to break into is aircraft depainting, which is primarily done chemically right now...From the standpoint of energy use, there are a few factors in the overall system's efficiency:
Power supplies converting AC to DC for diodes
Diode efficiency (usually 30-40%)
Laser cavity conversion efficiency (usually 65-75%)
In the case of high power lasers (4 & 6kW are common now, 10kW are on the market and becoming more affordable) there is a beam combiner that brings multiple cavities together, and usually has losses of 5-10%.
Delivery system: usually ~5% losses, but highly dependent on application, can be as low as 1%.
Absorption at the target: wavelength dependent So, depending on the system, usually delivered power is 20-25% of wall plug power. So that 1kW laser is using 4-5kW of power.  

 IMO this is a *great* breakdown of laser surface prep's efficiency - if anyone out there can offer something similar about chemical rust conversion/surface prep I'd love to see it!
The NY Times on the American resurgence in cardboard manufacturing, replete with *excellent* photography and dripping with historical context.
More creative uses for FDM style printing, this time with floating filament structures. I'm also a huge fan of Neri Oxman's glass printing, which is even more impressive in person. Fun fact: Oxman recently married Bill Ackman, the polarizing activist investor who last year dropped his famous short position on Herbalife.
Maintenance, Repair & Operations.
Distribution & Logistics.
Inspection, Testing & Analysis.
Tangents.
---
A short, well-produced, and iconic history of Hasselblad cameras in space.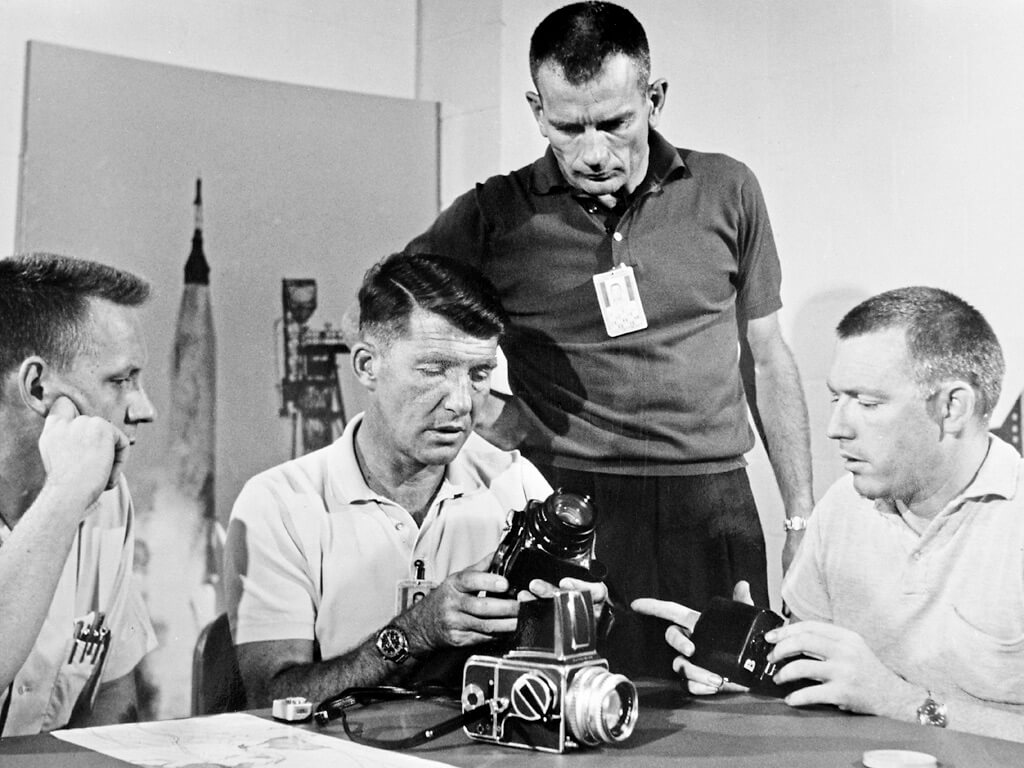 ---
Thanks as always to our recurring donors for supporting The Prepared. Thanks also to the following readers for sending links: Adam, Nick, John, Damian, Jonas, Bradley, Dearon, Eric, Hillary, Jordan, Daniel, Robin, Aaron.

Love, Spencer.

p.s. - We should be better friends. Send me a note - coffee's on me :)
p.p.s. - Whenever possible, we work to encourage inclusivity. Here's how.