Notes, 2019-03-04.
Hey folks, Hillary Predko here. I'm a Toronto based artist, writer and community organizer who loves supply chains, infrastructure and most of all garbage. These days I am curating a newsletter about climate change and culture, Solastalgia, and looking for stories about reverse logistics, scrap markets and other end of life material culture - like kipple. As Philip K. Dick wrote:

"Kipple is useless objects, like junk mail or match folders after you use the last match or gum wrappers or yesterday's homeopape. When nobody's around, kipple reproduces itself...the entire universe is moving towards a final state of total, absolute kippleization."

Kipple is one of those perfect concepts from speculative fiction that captures some fundamental aspect of your own time; disposable and broken objects at the end of their life with nowhere to go. Until we can really integrate industrial ecology and cradle to cradle design, human industry is a vast, planetary Rube Goldberg machine producing kipple in all shapes and sizes.

My work is inspired by a deep awe and love for the complexity, elegance and power of global manufacturing and shipping logistics, along with a belief that the same ingenuity can create products that could move through a reverse supply chain just as smoothly and come apart as elegantly as they go together (Drew shared an article that speculates on how a system like this might work last week). Lately I've written about Kipple and material culture and China's trash ban (which inspired National Sword on 99 Percent Invisible!)

The most clicked link in last week's issue (~15% of opens) was a twitter thread about a digital billboard showing a hovering Windows 98 error message in the sky.
---
---
China's loneliest subway station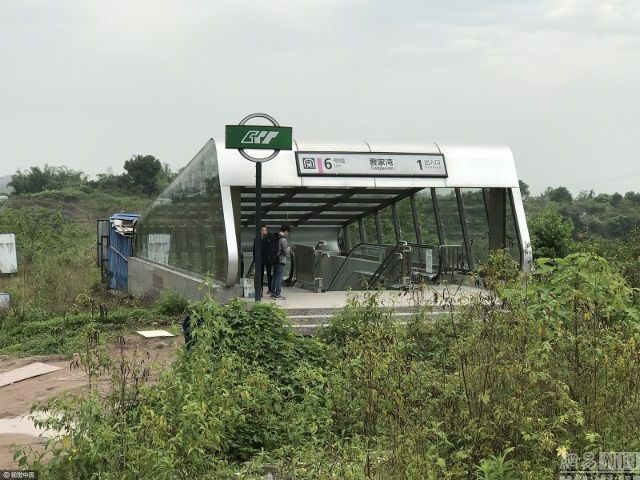 ---
Thanks as always to our recurring donors for supporting The Prepared.

Love, Hillary.

p.s. - Do you have stories, thoughts or leads about bizarre or uncanny ecommerce? Send me an email. I'm developing a project with friends exploring unexpected ways that the internet and physical products intersect (like surreal product shots in Chinese factories).
p.p.s. - Whenever possible, we work to encourage inclusivity. Here's how.