Notes.
A *very* warm welcome to our newest sponsor, Dragon Innovation! As a friend, customer, and oft-co-panelist of theirs, I'm happy to have them here.

The 3MF Beamlattice extension, which I was proud to spearhead on behalf of nTopology, has been has been released! This is the result of almost a year and a half's worth of work, spread out among a dozen or so of 3D printing's most forward-thinking players. I'll have more to share about this soon, but for now I'll just say that file specs are a fascinating, complicated, and strangely exciting world :)
---
---
Planning & Strategy.
Making & Manufacturing.
Maintenance, Repair & Operations.
Distribution & Logistics.
Inspection & Testing.
Tangents.
---
On the absolutely chaotic fluid & particle dynamics in laser metal 3D printing.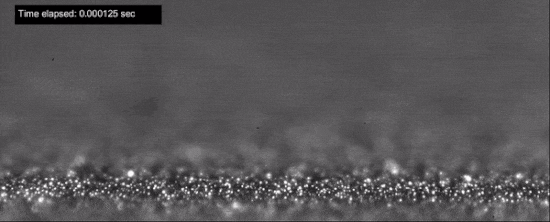 ---
Thanks as always to our recurring donors for supporting The Prepared.Credit also to Ada, Brad, Jordan, Tristan, John, and Reilly for sending links.

Love, Spencer.

p.s. - We should be better friends. Send me a note - coffee's on me :)
p.p.s - Whenever possible, we work to encourage inclusivity. Here's how.