---
Notes.
Hey all, Dan Hui here. I'm an Architect by training, but I find myself increasingly more interested in how technology and data transform how we use public space. This year, I've traded bricks for bits and have been working on projects dealing with data and the city. I'm always interested in meeting folks with similar interests - if that's you, give a holler!

Also, we have a new sponsor: Our friends at Origin! Origin is actively hiring to help develop a new open approach to additive manufacturing with a team formerly from Google, Apple and Autodesk. We're glad to have them here :)
---
---
Civic Life.
Wired's cover story on China's Zhima social credit system - an expansive technology-enabled personal score where mundane aspects of civic life can impact your access to credit and services, such as bikesharing. A low Zhima score may one day prevent you from accessing a Ford vehicle from Alibaba's cat-shaped car vending machine.
Bikesharing occupies a rare intersection of order and chaos, socialism and capitalism, exemplified by extreme images of shared-bike graveyards in China. The Economist on the history of bikesharing, from European anarchist movements in the 1960s to present-day China.
Transportation.
Logistics & Weather.
This past week's snow storm in the Northeast caused unexpected disruptions to air travel. That explains how a JFK-bound Singapore Airlines A380 ended up in Newburgh, NY.
How else does climate variance impact our logistics? Dematic Systems' autonomous warehouse and manufacturing vehicles can't move between cold and warm temperature zones due to condensation on the machine vision sensors.
It's also notable that most autonomous vehicle testing is taking place in warm weather locations where precipitation is less of a variable.
The Urban Periphery.
Demand for warehousing and logistics space around cities has driven up industrial land prices in the last year due to strong internet commerce demand and a shortage of available land.
Undeterred by available industrial parcels, Amazon is building two fulfillment centers on land reclaimed by demolishing two retired shopping centers, one in Euclid, OH and another in North Randall, OH. It's notable that while these malls were built to house de-facto civic centers for their suburban communities, these new distribution centers will likely house substantially more robots than people.
The transformation of the countryside by technology will be the subject of an upcoming exhibition at the Guggenheim, 'Countryside: Future of the World' by Architect Rem Koolhaas. (Disclaimer: I used to work at Office for Metropolitan Architecture)
Infrastructure.
Obit.
John Portman, the architect who transformed the hotel as a building type in the 1970s passed away on December 29. The power of his buildings lies in revealing the mechanics of movement and transportation in civic space: transparency in motion.
---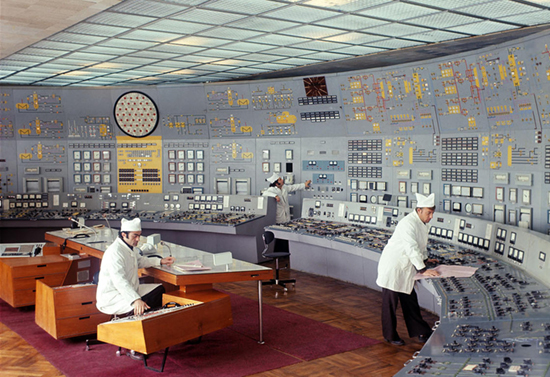 ---
Thanks as always to our recurring donors for supporting The Prepared.Credit also to Taylor for sending links.

Love, Dan.

p.s. - We should be better friends. Send me a note - coffee's on me :)
p.p.s - Whenever possible, we work to encourage inclusivity. Here's how.