---
Notes.
Another year! And what a year it was.

The Prepared saw a lot of action in 2017. Subscribership doubled; 8 new guest editors brought fresh voices and styles to the newsletter; 12 podcast episodes were recorded and released.

True to my word, I had something like 100 coffees with readers like yourself last year, and spent many more dozens of hours reading and replying to your (kind and almost always insightful) emails. This is *always* interesting, and one of my goals for 2018 is to find new ways to connect with you all & make new connections among you. If you're able to do one thing for me this year, please share The Prepared with a friend! The more good people to connect with the better :)

On the financial side, more than 80 people and companies stepped up to help cover The Prepared's costs. This was a big deal to me personally; both this newsletter and the podcast take significant time and money to produce, and I couldn't be prouder to be supported by such an awesome collection of engineers, operators, and entrepreneurs.

I'm excited for 2018; there's a lot of good work that I'm looking forward to doing - and learning about - this year. But to kick things off I'm taking a short a break, and turning the reins over to Dan Hui and Lisa Neigut for the next two weeks respectively.

Happy New Year, all!

---
---
Planning & Strategy.
Making & Manufacturing.
Maintenance, Repair & Operations.
Distribution & Logistics.
Inspection & Testing.
Tangents.
---
Lake effect snow in upstate NY last week.
See also the Wikipedia page for Lake effect snow ;)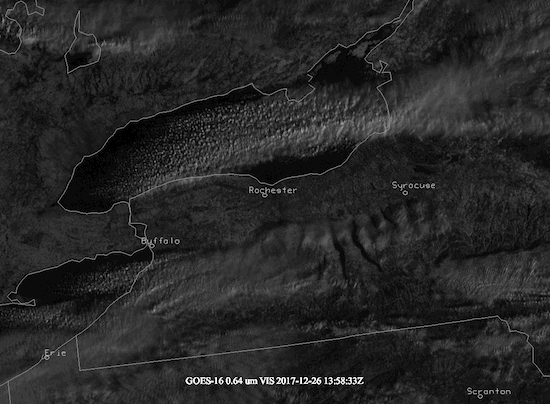 ---
Thanks as always to our recurring donors for supporting The Prepared.Credit also to Kevin, Brendan, Jordan, and Dan for sending links.

Love, Spencer.

p.s. - We should be better friends. Send me a note - coffee's on me :)
p.p.s - Whenever possible, we work to encourage inclusivity. Here's how.