Notes.
This week, at Lux Research's Executive summit, I had a conversation with someone who works in government relations at a major auto equipment manufacturer. The conversation began with high level business strategy - specifically, the trend from companies pursuing supply chain innovation (finding cheaper places to make stuff) to pursuing manufacturing process innovation (so that your products can be differentiated and/or cheaper). But then we shifted to policy, and to auto & truck manufacturers' opinions of CAFE standards and CO2 emissions.

Off the bat, this person pointed out how important heavy vehicles - trucks and buses - are to US CO2 emissions. Moreover, they're owned by people (truckers) whose bottom line is *hugely* impacted by fuel costs - meaning that they're very excited about improvements in fuel efficiency (and hence, reductions in CO2 emissions). The consumer market is a bit messier, but from the automakers' point of view we are *definitely* heading towards lower emissions and better fuel economy. And any hiccup on that path - say, a four to eight year period wherein the EPA is systematically dismantled - only serves to make them less competitive.

I mention this just to remind you there are still a lot of non-crazy people out there. Moreover, some of them even work at well-funded businesses who take lobbying the EPA and White House seriously. Do with that what you will; I know it was something of a comfort to me.

Beyond that: I've been spending a lot of time in Abaqus recently, and jotted down some thoughts about the role of optimization in engineering.
Planning & Strategy.
Making & Manufacturing.
Maintenance, Repair & Operations.
Distribution & Logistics.
Inspection & Testing.
Tangents.
Thanks as always to our recurring donors for supporting The Prepared. Credit also to Andreas for sending links.
A photo essay on shipbreaking yards in South Asia, which dismantle old ships for scrap.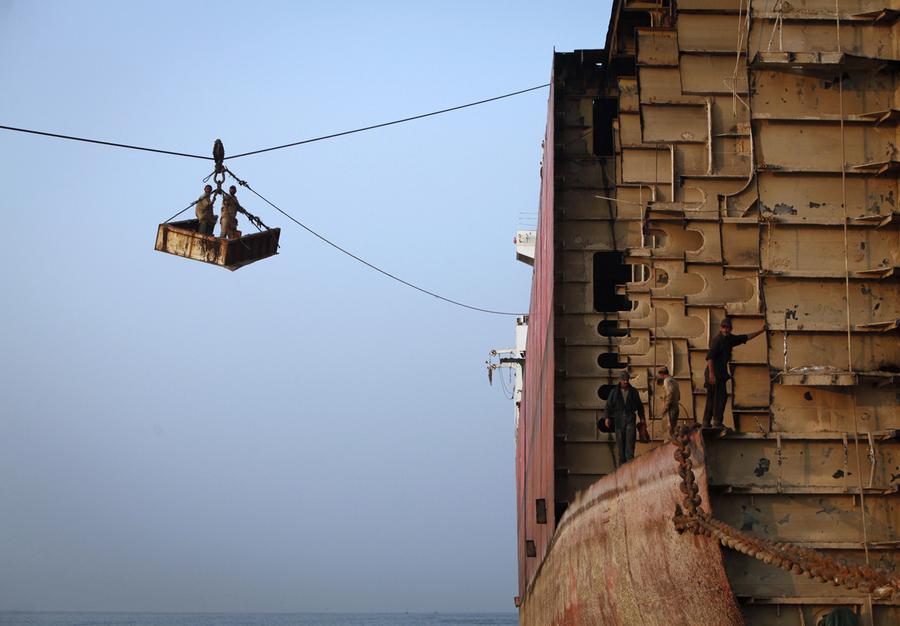 Love, Spencer.

p.s. - We should be better friends. Send me a note - coffee's on me :)