An interview with Neil Padukone
While researching our recent piece on Vaclav Smil's Made in the USA, I reached out to Neil Padukone, Executive Director of New York City's Manufacturing and Industrial Innovation Council (MaiiC). His answers were extensive and fascinating, digging into how NYC's manufacturing sector responded to the pandemic, manufacturing's enduring capacity to create middle-class jobs, and case studies from local businesses. He offered far more insights than I could summarize, so here's his response in full.
Enjoy,
Hillary
---
Why is the manufacturing sector important?
The first reason is jobs and the power that comes with them. Even in NYC, there are nearly 80,000 people that work in manufacturing alone. Expand that to include the whole industrial sector (production, transport, logistics, infrastructure services) and in the five boroughs, that's half a million people. Many manufacturing jobs in particular don't require formal college certification to get started - you can learn while you earn. And of course, they often come with on-the-job, transferable skill-building with highly specialized, applied scientific, design, technical, engineering, and chemical knowledge. Compared with other sectors that don't require formal certification - retail and hospitality, which pay an average of 20-40k per year - manufacturing can pay an average of two to three times more, with benefits. That can, of course, go a lot higher if you've got specialized, formal training and applied knowledge. These jobs created America's middle class, and if we're serious about it, we can develop a new foundation for economic equity rooted in manufacturing today.
A second reason is basic operations and resiliency. Our infrastructure systems, our food supply, and our basic functioning as a society all depend on quick turnarounds and proximity that's served by local production and value addition. As one example, our transport systems - subways, bridges, roads - rely on components that experience so much wear and tear. Having parts manufactured close at hand and to specification (in the case of our subways) or fresh (in the case of concrete) is necessary for those systems to keep running. On another scale, if we didn't have local garment, technology, and beverage manufacturers who could pivot their operations to provide PPE, hospital isolation gowns, sanitizer, and even hospital ventilators, the city's covid-19 response would've been that much more challenging.
Finally, innovation. People often think it's easy to think of an idea in a lab in Cambridge and manufacture it in China. But real, sustained, generative innovation requires complete ecosystems in which the conception of ideas, the materials for their production, the knowledge base to produce them, their actual production, and their improvement, all happen together. That's what Willy Shih and Gary Pisano call an industrial commons. Businesses can take advantage of these commons to facilitate both process and product innovation. Think of it this way: if you're overseeing the production line for a wind turbine or train car, working in a local ecosystem helps you see bottlenecks or opportunities in the process and respond.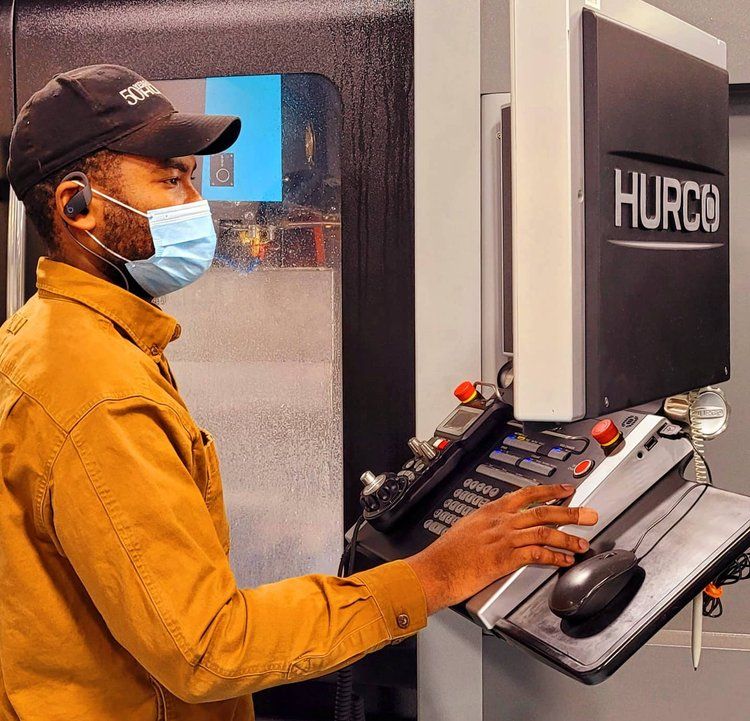 When pieces of those industrial commons separate, the learning and innovation capacity shrinks. Shih and Pisano use the example of solar energy. By mastering the skills initially used for manufacturing TVs, DVDs, and CDs when production of those items was offshored, Asian companies became hubs of knowledge around thin-film coating, the application of crystalline silicon onto wafers, and the application of thin films onto glass sheets. That allowed those companies to take control of the global semiconductor and solar panel supply chains that relied on those same skills and components. Just a small portion of innovation in this sector now happens in the US, where initial concepts for solar panels were first developed.
How healthy do you think the sector is today?
Despite decades of offshoring and a reduction of domestic attention to it, our local manufacturers are still able to punch way above their weight. Each job in manufacturing generates at least 5-7 other jobs, including those in other sectors (that number is just 0.25 for retail). And for all the reasons described above, local manufacturing has been a huge benefit to places like New York City.
Of course, the sector still faces headwinds. More recently, supply chain crunches and workforce challenges - both retirements and 'great resignations' - have rocked companies. And even before covid-19, domestic manufacturing has been at a competitive disadvantage owing to a financial system that, as Suzanne Berger has written, has encouraged share buybacks, short-term returns, consolidation, offshoring, and asset-stripping rather than long-term strengthening of local manufacturing ecosystems. On the urban level, this has often translated into rezonings of manufacturing districts that disrupt local supply chains, increase real estate costs, and displace businesses. On the talent front, we've neglected many of the technical skills that manufacturers will need to fill the nearly 5 million jobs that are expected to emerge in the US owing to retirements and changing technology needs.
All that said, we're also seeing some recent tailwinds: the value that local manufacturers visibly provided during the covid-19 crisis has renewed focus on the importance of local production, dependence on complicated global supply chains, and unreliable just-in-time systems. It's making people rethink what resiliency could mean, and consider re-shoring some production. And, of course, the Biden Administration's (as well as the Hochul and Adams governments closer to home) focus on climate change adaptation and green-tech industrial development, and a just transition (even those without college degrees) are among the things that might be changing the equation to start to favor more domestic manufacturing. So I think there's some real promising energy at the moment.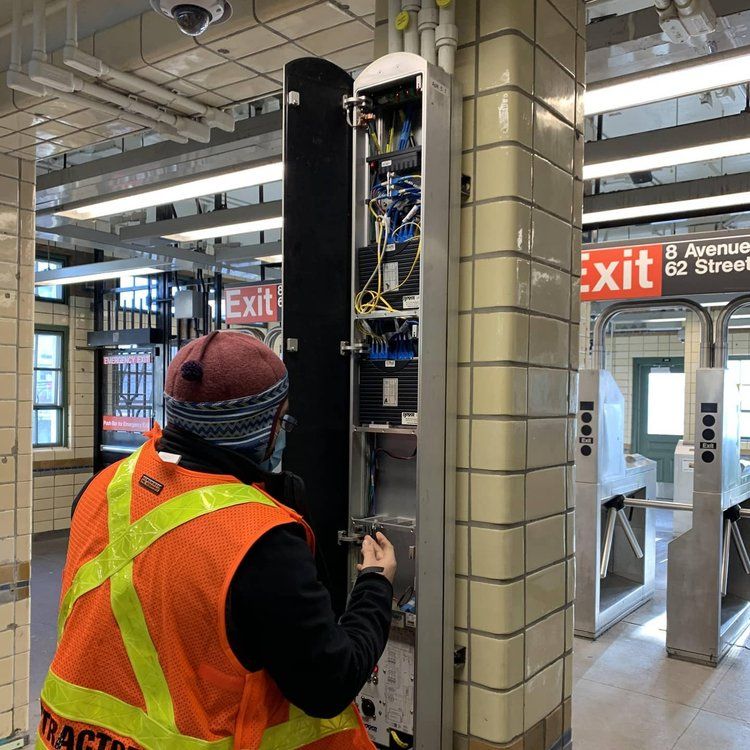 What is the interplay between building the sector locally while collaborating nationally and internationally?
That synergy is so pivotal. On a local level, there are tremendous values to urban manufacturing - quick turnaround to larger numbers of customers, diverse markets to access, iteration and feedback, dense talent pools, and agglomerative effects.
But rather than competing within the region, there need to be more concerted efforts to balance the locational benefits and find more synergy across scales. For example, maybe small-scale innovation, iteration, product testing and refinement, and bespoke, relatively small-scale production happen at the local, urban level. Once a product and business reach a scale that requires mass production, manufacturing might move to a place where there's cheaper land and less iteration is required - further away from the urban core, but still in the region. But by keeping that larger-scale production relatively close by, you retain the benefits of agglomeration, synergy with R&D and process improvement and supply chains, and talent pool development.
There are, of course, items and production ecosystems that simply won't be reshored, certainly not in the short-term, owing to path dependencies and raw material availability. And as Shih and Pisano point out, there are often benefits to off-shoring or sourcing from afar when the product is right. So it's important to develop and strengthen local production even - possibly especially - within the context of regional, national, and international supply chains.
Have the recent supply chain shocked affected companies in your network? How are they responding?
Of course. From component availability to workforce strains to costs, everyone is feeling the supply chain crunches, and maybe more than ever those crunches are not just trickling but gushing down to consumers. Every business is different, but I want to share the stories of three companies that have used three different strategies to remain resilient since covid upended global supply chains.
The first is a Long Island City-based communications technology manufacturer, Boyce Technologies Inc. (BTI), which has always had an openness to new technologies, and vertical integration for many of its component parts and processes. With technology, for example, they acquired robotic lasers and 3D printers somewhat on a whim, but both have become central parts of their production process. And within the BTI facility, you'll find every type of manufacturing process: cutting machines, CNC and tooling devices, soldering, coil-making machines, chassis construction, motor controls, robotic welding, injecting molding, circuit board production, software coding, you name it. They also stock millions of component parts. That way, BTI can flexibly apply different techniques and redesign systems, and mix and match processes internally to make what they need in-house. They're both less externally dependent, and also able to pivot to producing new business lines, everything from communications systems and screens, to hospital ventilators during covid, and even electric cargo bikes today.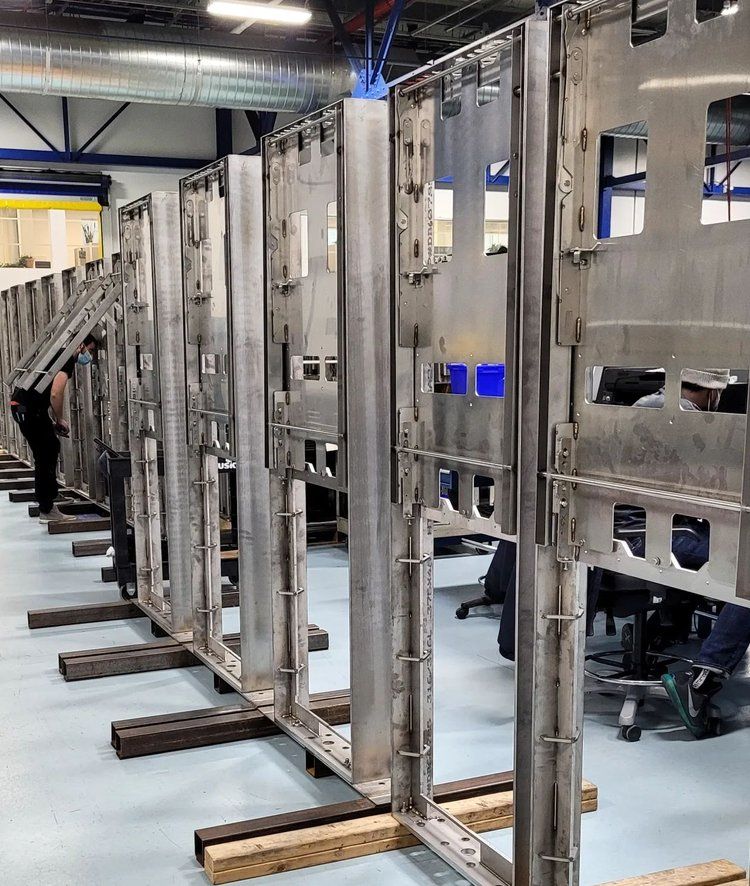 Another is a garment manufacturer called Ferrara Manufacturing (FM), which used cross-sector relationships to stay resilient. Though much of Manhattan shut down in the wake of covid, FM tapped global relationships from years of making clothes for Donna Karan, the US Olympic teams, and Fashion week to find FDA-compliant raw materials for much-needed hospital gowns. Though manufacturers don't always have complete control of their supply chains or the ability to quickly scale, FM worked with 11 other businesses to serve as primary contractors, who would each be responsible for supplying a portion of a large city PPE contract. Each of those 12 companies, in turn, subcontracted some of the production work to smaller garment manufacturers, keeping many other businesses in operation at a challenging time. So even if the fashion industry doesn't return to its original format, this ability to organize quickly across companies, up and downstream parts of the supply chain, and between levels of government has allowed FM a level of operational flexibility to expand and contract its product focus along with the market.
Finally, Brooklyn Stone and Tile (BKST) is a worker-owned cooperative that fabricates and installs countertops, fireplaces, bathroom vanities, and other items out of stone, quartz, granite, and tile. Not only are all 11 worker-owners building financial equity in the place they've poured sweat equity into for years, but team-ownership has translated into operational flexibility since COVID-19. In most businesses, wages are sticky: during a down cycle, employers fire or furlough their employees; they can't easily adjust their salaries. And if a business is lucky, they have to hire new workers later, but waste time, money, and operational capacity having to train them. But BKST was able to have open conversations among their fellow owner-employees. As BKST President Linda Diaz put it, "We only have X purchase orders this week. Dave, can you work four days? Juan, do you need to be home to take care of your kids? Beth, can you afford to stay on unemployment a little longer? Can we collectively reduce wages in the interest of keeping our shared investment in the company afloat? These are questions you might not ask in a normal business because employees might feel like they're on the receiving end. But because this is our shared investment, this is also our shared struggle."
Where are there opportunities for growth?
Those tailwinds I mentioned are exciting. As Mariana Mazzucato has written, everything from the Tesla to the iPhone to the solar panel, and of course before it the interstate highways, housing construction, WW2 auto assembly lines, and railroads, all had decisive public support to build both basic innovation as well as the necessary industrial ecosystems. So the fact that we're seeing federal, city, and state investments and interest in local offshore wind energy, electrification, mass transit to a degree, food systems, garment and PPE production, health, and biotechnology, among other sectors - and their upstream supply chains - is very promising. As is the fact that the next generation of manufacturing technologies will be far more advanced, moving toward digitization, and thus safer, and more environmentally friendly, making the work more attractive to younger workers.
What's also exciting is the opportunity to be more thoughtful about who benefits from those investments and how. While many federal investments, labor unions, and employers in the past explicitly excluded Black Americans and relegated many others to neighborhoods where they were the victims of polluting industrial processes, we have a chance to rethink how things are done.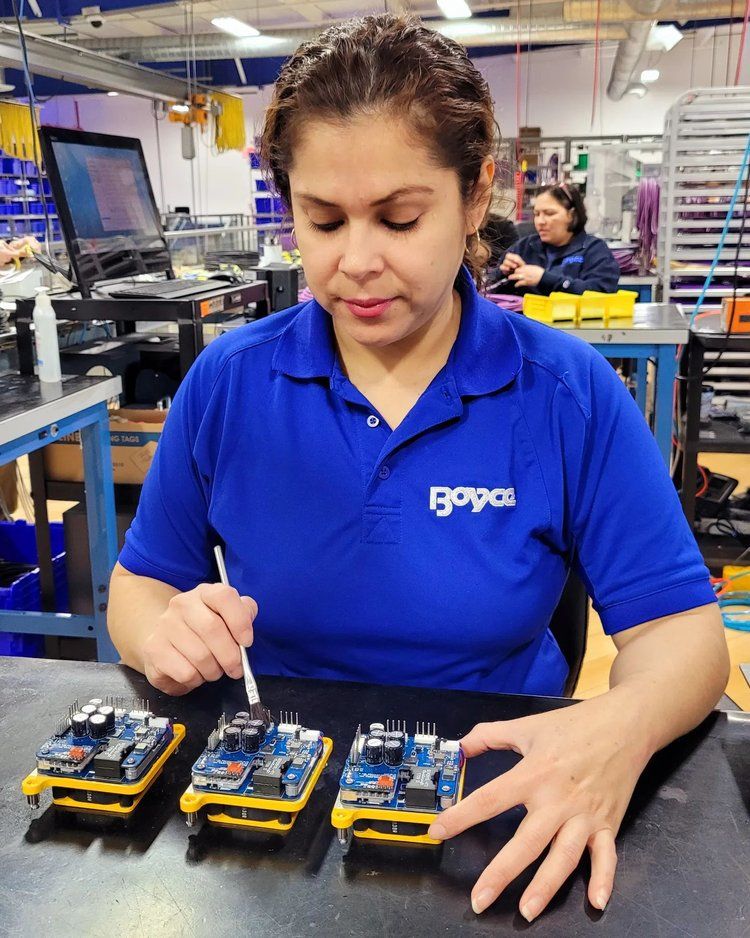 Though 73% of NYC's industrial workforce is people of color, business ownership and leadership are much less representative. Women are also underrepresented at any level of the industrial sector. As business owners retire, rather than selling their business to a private equity firm for parts, many have suggested that they sell it to their employees, who can develop equity and wealth through their work. That same goal is another reason that governments are looking to prioritize MWBE (Minority and Women-Owned Business Enterprise) contracting.
---
A big thanks to Neil for taking the time to share his expertise! If you're in NYC, connect with MaiiC to find advisory committees, the ApprenticeNYC program, and DEI resources for manufacturing businesses. Thanks also to Boyce Technologies Inc. for letting us include photos of their operations in this piece - their fabrication for local infrastructure exemplifies the systems Neil's work supports.
And if you're looking to access some of NYC's elusive industrial space, visit us in Brooklyn. Membership at our shared workshop is perfect for individuals and small teams making mechanical prototypes, selling consumer electronics, building wood projects, and generally looking to maintain an active shop practice.