Notes, 2022-07-25.
When I write for The Prepared, I first thematically organize a dozen-or-so interesting links from the yawning abyss of my bookmarks and then use any emergent themes to write the introduction. This week, my links were decidedly fish-themed—which got me thinking about one of my favorite, easy, under-the-radar travel activities: visiting hatcheries.
A hatchery is like a combination mini-aquarium, research station, and industrial operation. The US Fish & Wildlife Service operates 70 hatcheries in the United States and each state operates additional hatcheries on its own, including a dozen in New York. They are usually close to main highways and make great road trip stops or even day trips: the Texas Freshwater Fisheries Center, for instance, has science exhibits, natural history exhibits, and a fully stocked fishing reservoir with rental equipment.
If your interests are similar to mine—and I assume that they are to some extent because you are reading this newsletter—you will really enjoy how open hatchery staff are to showing you the behind-the-scenes operations of spawning, breeding, and transporting fish. On my bucket list for hatchery-related operations: the Salmon Cannon in Washington and the Aerial Fish Restocking in Utah.
---
The most clicked link from last week's issue (~9% of opens) was the Wikipedia page for kei trucks, the little (and highly practical) utility trucks that dominate Japanese micro-logistics. In the Members' Reading Group this week, we're starting The Toaster Project, Thomas Thwaite's fantastical and epic effort to recreate the supply chain for an almost comically simple object -- a simple sliced bread toaster.
Planning & Strategy.
The Illinois Department of Natural Resources is working with the marketing studio Span to rebrand invasive Asian Carp as Copi in an attempt to make it a more appealing food. It's worked in the past: Chilean sea bass (Patagonian toothfish), monkfish (goosefish), and uni (urchin, also called whore's eggs by American fisherman as recently as 1990) were all successful rebrandings.
Speaking of fish, it's always a surprise to me how much of what feels like traditional cuisine is actually very modern, accidental, or even engineered. In Japanese cuisine, tuna and salmon rose to their contemporary status only in the 20th century: tuna was a poor man's fish until post-war Western influence brought a taste for fattier meat, and salmon was an undesirable fish until the 80s when a desperate Norwegian government ran aggressive ad campaigns in Japan.
This is now a fish section. Sometimes invasive species' growth far outpaces anglers' ability to remove them, and more industrial solutions are needed. Kentucky has been removing carp with rather dramatic electrofishing for years. But what if the invasive species doesn't bite hooks and electrofishing would harm native species? That's precisely the issue with lionfish in Florida, which have to be individually hunted. Retired military submariner Scott Cassell has built a submarine designed to laser-designate lionfish for spear-fishers.
Making & Manufacturing.
Maintenance, Repair & Operations.
Distribution & Logistics.
Inspection, Testing & Analysis.
Tangents.
Greg Abandoned is the nom de guerre of a photographer that finds and documents abandoned infrastructure from around the world. I appreciate the code of conduct among urban explorers to minimize vandalism: do not reveal locations.
You may know Shimano as the largest manufacturer of bicycle drivetrains. The company's second-largest business unit is actually fishing equipment, which shares economies of scope: making small things that spin and ratchet reliably in outdoor environments.
In 2003, Lockheed Martin accidentally tipped over the $239M NOAA-19 satellite during manufacturing. This picture makes me sympathetically cringe every time I see it.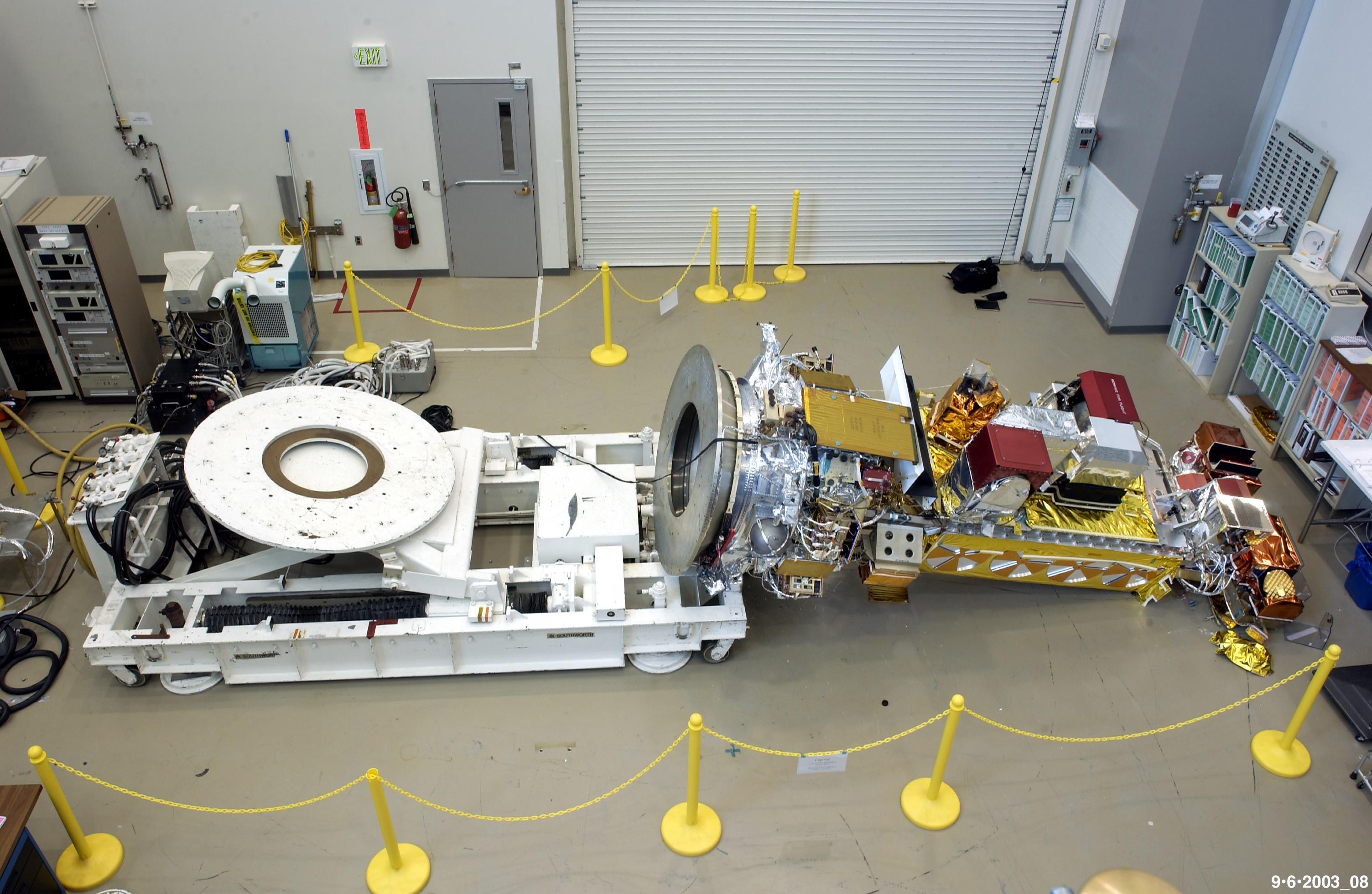 Thanks as always to The Prepared's Members for supporting The Prepared. Thanks also to Winston and Luyi, who independently decided to visit hatcheries during their bachelor parties.
Love, Kane
p.s. - I am trying to track down the manufacturer of the carabiner used for ISS spacewalks. Got a lead?
p.p.s. - We care about inclusivity. Here's what we're doing about it.
---