Notes, 2022-05-09.
I'm fascinated by how the pandemic has caused society to rethink how physical space is used. As most people spent more time at home over the past few years, we've required more media to keep ourselves entertained. This created pressure on the TV and film industry to return to work long before we considered reopening most offices. And, the typical Hollywood studio doesn't have the on-site live-work facilities necessary to create a COVID bubble – making production difficult.
So, many TV and film productions took over pandemic-closed hotels to house staff and actors and film all on one protected site, with hotel ballrooms transformed into soundstages. Clever shows used the hotels as central characters, such as the Netflix hit White Lotus or Apple's Acapulco. With much of the world stuck at home watching TV, there was less demand for travel infrastructure and more need for film production space. Transforming hotels into pop-up movie studios seemed like an easy win.
Now, with parts of the world easing into a new normal, we still have entire building types that remain under-utilized. If office demand does not eventually return to pre-pandemic levels, these buildings will need to find a second useful life. While many older offices were converted to residential long ago, modern office buildings often have floor plates that are too large to easily carve up into apartments. It'll be a significant challenge, but I'm excited to see how a new generation of architects addresses it.
---
The most clicked link from last week's issue (~8% of opens) was John Glenn's photograph of Earth from orbit. We have three Member meetups coming up:
Join us if you're looking for friendly (and somewhat pedantic) discussion about making everything and anything.
Planning & Strategy.
Making & Manufacturing.
Maintenance, Repair & Operations.
Distribution & Logistics.
Materials.
Tangents.
The Surprising, Overlooked Artistry of Fruit Stickers.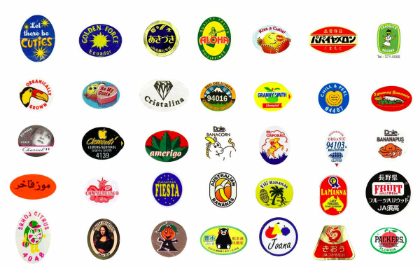 Thanks as always to The Prepared's Members for supporting The Prepared. Thanks to Chris and Jean for sending links!
Love, Dan
p.s. - We care about inclusivity. Here's what we're doing about it.
---