Editor's note: If you live in the US and can vote, please do! -SW
Notes, 2020-11-02.
I recently moved several hundred kilometers, from Toronto to Montreal, and I've been trying to explore as much as I can in a new city still in partial lock down. My favourite spot so far is Frederic-Back Park where a landfill has been rehabilitated into public space, dotted with bizarre orb structures that siphon biogas to a nearby plant. Named after the artist who created The Man Who Planted Trees, an academy award winning animation about ecological rehabilitation, the park is a sprawling oasis in an otherwise industrial area and a testament to how much art and experience is valued in this province.
Spending more time inside, and buying so many things online, I worry that the vernacular wonders of the places around me might not be protected. There may not be as much to see over the winter, but next summer I am planning to visit the monumental hydroelectric dams across Quebec, and to keep learning about the unique aspects of the built world in my backyard.
---
The most clicked link from last week's issue (~16% of opens) was the Wikipedia page for the Alcoa 50,000 ton forging press, though the article on its history and the effort to repair it was more informative and provides more context.
Planning & Strategy.
Making & Manufacturing.
PEmbroider, an open library for computational embroidery with Processing, offers an update on the frustratingly limited software domestic CNC embroidery machines ship with.
I enjoyed Connected, a Netflix series hosted by science journalist (and Radiolab co-host) Latif Nasir. I was particularly taken by the episode Clouds that included a look into the cable tank on a ship that lays submarine fibre optic cable. In the tank, they stage the cable for installation in a huge spiral as it feeds down from an onboard cable factory. While there have been some updates, this is the same fundamental process that was used to lay the first trans-Atlantic cable.
Precious plastic offers plans for open source plastic recycling machines and processes with some nice outputs. I would like to see some open source ventilation solutions included, as most of the processes seem to involve a lot of heat and would no doubt make a lot of fumes.
Maintenance, Repair & Operations.
Distribution & Logistics.
Inspection, Testing & Analysis.
Tangents.
Wobble Garden, by Wobbly Labs.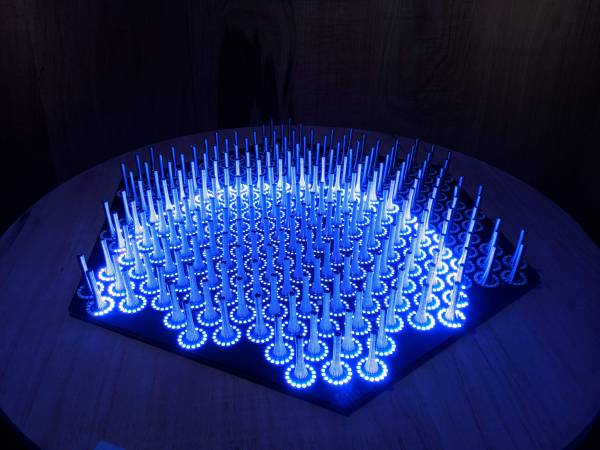 Thanks as always to The Prepared's paid subscribers for supporting The Prepared. Thanks to Daemon, David, Lee, Jana, Derek, and the city of Montreal for links and inspiration.
Love, Hillary
p.s. - Whenever possible, we work to encourage inclusivity. Here's how.
---