---
Planning & Strategy.
Making & Manufacturing.
A 1000 bed hospital made of prefabricated components began construction in Wuhan; its completion date is one week from today.
An overview video of the Howick Frama line of semi-portable metal framing component machines, capable of taking a coil of steel up to 1.2 mm thick and 200 mm wide and converting it into whatever steel studs, trusses, and joists your project requires. I saw one of these in person last week, and it's pretty nifty - it's apparently intended to be delivered right to a jobsite and kept busy with CSV cut lists straight from a BIM model.
Maintenance, Repair & Operations.
Distribution & Logistics.
As a matter of curiosity, I'm trying to find data on the number of machine tools (let's bound the discussion by saying "CNC machine tools," though to be honest I'm also curious about other industrial control systems) that are connected to the internet. On Twitter I got a variety of responses but hard data is proving elusive; if anyone has something that can stand a little light scrutiny I'd love to see it!
A rather magical set of photos of the Central Social Institution in Prague, which had a set of very tall card catalogs and custom desk/elevators to access them.
Inspection, Testing & Analysis.
The "Flying banana" train is a specially equipped high speed train that drives around the UK inspecting tracks with a variety of specialized equipment. "On the roof of the train, a non-contact overhead line inspection system from Fraunhofer IPM uses lasers to triangulate the lateral and vertical position of the contact wire. A camera can detect wear in the contact line to within 0.3mm."
Tangents.
Prior to its acquisition by Oracle, NetSuite had put Billy Beane, the Oakland A's general manager of Moneyball fame, on its board of directors.
---
A glimmer of hope in NYC transit: The first look at the new R211 open gangway subway cars.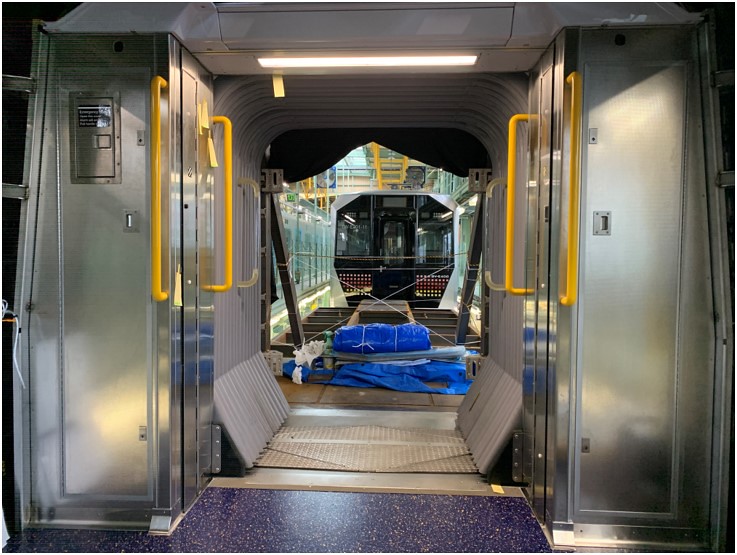 ---
Thanks as always to our recurring donors for supporting The Prepared. Thanks also to the following readers for sending links: Nathan, Russ, Lama, Brendan, Andrew, Johanna, Gabe.

Love, Spencer.

p.s. - We should be better friends. Send me a note - coffee's on me :)
p.p.s. - Whenever possible, we work to encourage inclusivity. Here's how.