---
Signals.
Materials.
Power.
South Australia has been working to build a Virtual Power Plant composed of just residential solar + battery installations. Customers participating in the program have seen about a 20% reduction to their power bill. A more in depth report on Phase 2 of the project can be found here; the third phase aims to expand the project to 250MW. Of note, the trial phase focused on 1,100 state-sponsored homes.
On the topic of batteries, flow batteries caught my eye a few weeks back. They require less maintenance and unlike lithium ion batteries, don't lose capacity over charge cycles. I was so enamored that I went on Etsy and bought myself a vanadinite ring. Turns out vanadinite is, uh, fairly toxic though. Other fun uses of vanadium: Model-T parts.
We actually featured a flow battery job at Lockheed Martin back in the February; they appear to be investing additional resources in the technology.
Tools.
Quality.
My new house is actually about 20 years old; I think the air filters were last replaced in 2014. I replaced them last week with some washable filters -- at 11, K&N's new line of washable A/C filters had the highest MERV rating I could find (though Air-Care's Electra Gold have an arrestance of 94% which would put them in the 14 range). The first time I heard the term "MERV" was last November when looking for filters to clean out the smoke in our house from Northern California wildfires; in those cases you really want a filter rated 17+. Higher MERV rated filters can have an impact on your A/C's efficiency though, especially when loaded with dust. If I was in an area where smoke fires are a big risk, I'd probably invest in washable filters for normal usage and stockpile higher rated paper filters to swap in when needed (this listing of Filtrete filters has some good high MERV options).
Products.
Flying humans seems to be in the news a lot lately. First there was the French Green Goblin on Bastille Day, then last week we featured a piece on a real life Iron Man. My dad reminded me about this human-powered helicopter that Aerovelo made in 2013 (technical details of how it was designed). I'm not sure we'll see this in the wild anytime soon -- the final design was bigger than a Boeing 737.
Speaking of altitude, see this alternative to an elevator that fits into tiny spaces and is human powered. These seem like they'd be really handy for multi-level homes with an aging population.
Tangents.
---
A hand drawn chart of all the body's metabolic pathways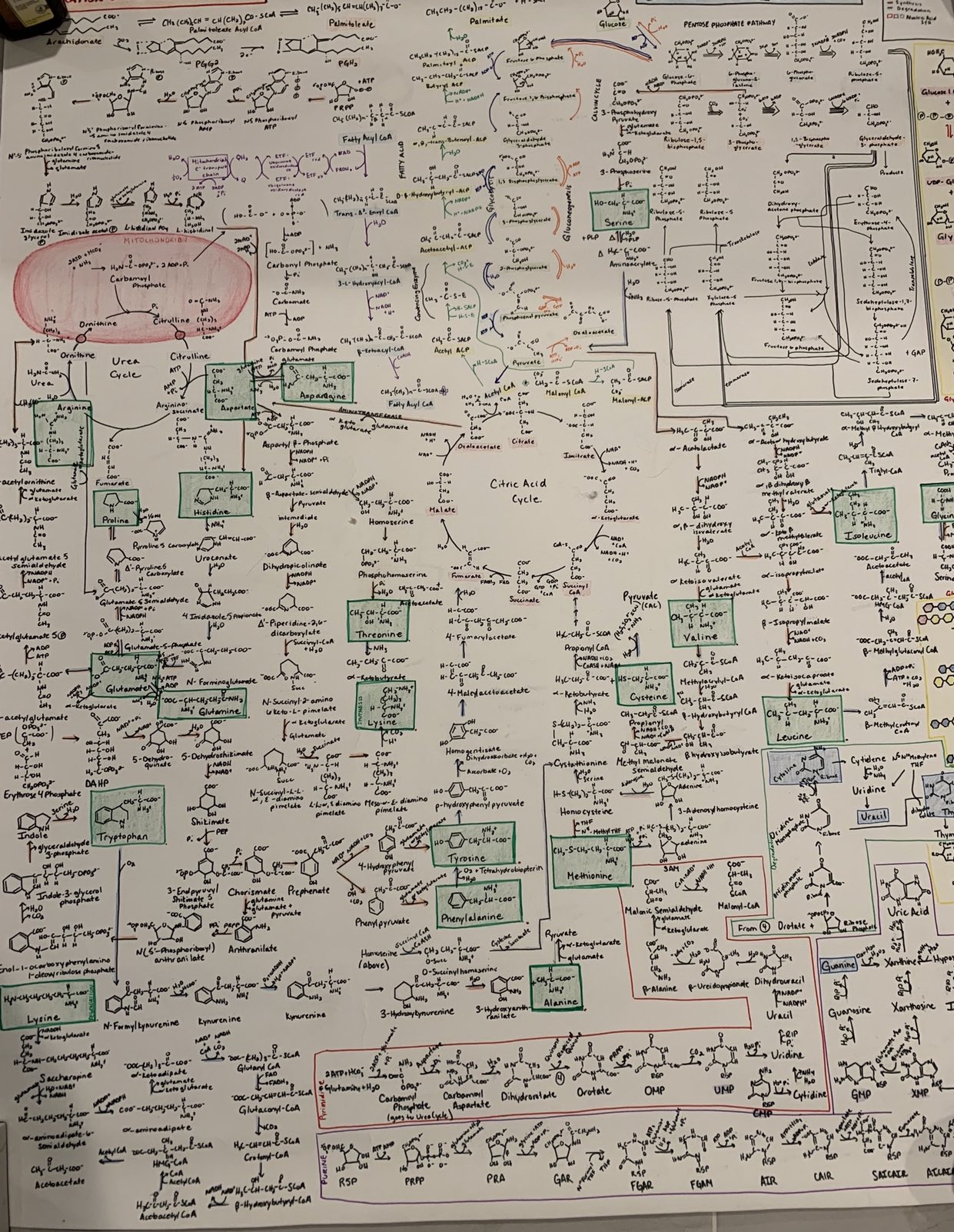 ---
Thanks as always to our recurring donors for supporting The Prepared. Thanks to my dad Steve and Twitter for links this week.

Are you in Houston or have thoughts about solar power? Shoot me an email.

Lisa

p.s. - Whenever possible, we work to encourage inclusivity. Here's how.