---
Planning & Strategy.
Making & Manufacturing.
Maintenance, Repair & Operations.
Nintendo is facing a class action lawsuit over widespread drift in it's best-selling Switch console's "Joy-Con" joysticks, making some games unplayable. Looking at this well-photographed teardown of the Switch Joy-Con, and having some experience with the shortcomings of soft potentiometers, I'm curious how this failure mode made it through reliability testing and the extent to which the problem was known prior to release. While you wait for the lawsuit to resolve, our friends over at iFixit have you covered with Joy-Con repair guides.
Speaking of reliability issues in the pursuit of all designs thin, my MacBook Pro "b" key has finally succumbed to the butterfly keyboard issue we covered in 2018-07-02. Since the keyboard is fused to the battery, trackpad, and speakers, one speck of dust may result in a whole lot of e-waste.
Distribution & Logistics.
Inspection, Testing & Analysis.
Tangents.
---
Georgia Tech's ant-sized robot.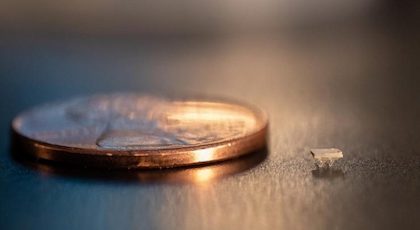 ---
Thanks as always to our recurring donors for supporting The Prepared. Thanks also to my awesome sister Maya for sending links.
Love, Sean.
p.s. - I'm always interested to learn more about what people are working on. Let's get coffee!
p.p.s. - Whenever possible, we work to encourage inclusivity. Here's how.