Notes.
None!
---
---
Planning & Strategy.
Making & Manufacturing.
I started following @heavyironchris on Instagram recently, which (along with @forge_shop_2) has completed the process chain for big forged/machined parts pretty nicely.
Maintenance, Repair & Operations.
Distribution & Logistics.
A good explainer on why there's a shortage of trucking supply right now. Some of the factors are obvious (weather, a busy holiday season) some straightforward (new legislation mandating electronic monitor devices going into effect, which catch a lot of the semi-downtime hours truckers experience and log it towards driving hour maximums), and some the result of unintended consequences (trucking as a profession is easy to get into and easy to get out of, so rising wages in industries like manufacturing mean that truckers ditch, assuming they can always go back if things reverse course).
Some *very* nice looking maps of Hong Kong showing how terraced & vertically oriented the city is.
An amateur astronomer found a NASA satellite that had unexpectedly gone non-responsive - and then missing - in 2005.
Inspection & Testing.
Tangents.
Last year, Trump praised Harley-Davidson as a "great American company" and forecasted that they would expand; last week they announced a factory was closing and 800 people would be laid off. The CEO says that staying in the Trans Pacific Partnership "would have helped us a lot."
A list of startups working in big, nerdy, mostly B2B industries.
---
The icebreaking LNG carrier Edward Toll, which just completed the latest seasonal North Sea passage by a commercial ship on record, at times making 5 knots through 1.8 m of ice.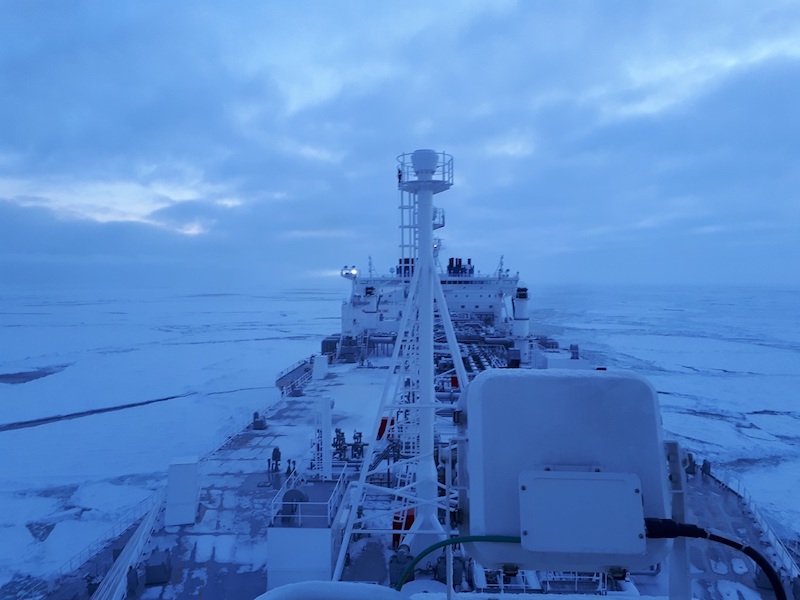 ---
Thanks as always to our recurring donors for supporting The Prepared.Credit also to Mayo, Patricia, Willem, Kane, Reilly, and Johanna for sending links.

Love, Spencer.

p.s. - We should be better friends. Send me a note - coffee's on me :)
p.p.s - Whenever possible, we work to encourage inclusivity. Here's how.