Notes.
Thanks to everyone who sent in questions. Got a burning curiosity about something in manufacturing? Send it along :)

I'll be at the 3MF consortium this week, working on file specs for 3D printable lattice structures for nTopology.
---
---
Planning & Strategy.
Making & Manufacturing.
Maintenance, Repair & Operations.
Distribution & Logistics.
Inspection & Testing.
Tangents.
On the rise and... continued rise of supermarket rotisserie chicken. "Costco sold 87 million in its 2017 fiscal year...Now Costco is building its own roughly $300 million chicken-processing plant in Nebraska, which should be cheaper than buying ready-to-cook chickens from suppliers."
On Kodak's new blockchain foray, which is being run by WENN, which (in its own words) "developed an international pool of paparazzi photographers" in the 90s. "What does KodakOne do? It trawls the web for unauthorized use of images that WENN holds the rights to. When the system finds a licensing violation, it will settle payments due to photographers using KodakCoin."
---
A good overview of tunnel boring machines + The Boring Company's specious rhetoric.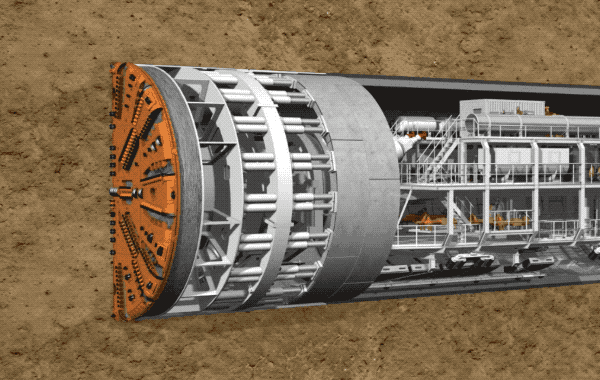 ---
Thanks as always to our recurring donors for supporting The Prepared.Credit also to Craig, Gabe, Ryan, Fin, Maria, and Dan for sending links.

Love, Spencer.

p.s. - We should be better friends. Send me a note - coffee's on me :)
p.p.s - Whenever possible, we work to encourage inclusivity. Here's how.