---
Notes.
Hey there, it's me, Lisa, again. I'm excited to be back for another round guest editing The Prepared.

Bomb cyclones. Hydrologic outlooks. Snow. Record cold in the Northeastern United States. (Meanwhile, Australia is so hot the highway is melting.)  The weather's been big news lately, consequently you'll find a bunch of the links in today's edition of The Prepared to be weather related.

Stay warm/cool out there.  

---
---
Planning & Strategy.
California State Senator Scott Weiner recently introduced a bill that would effectively rezone large swaths of SF/LA for denser housing; it's novel in that the zoning exceptions are based around existing transit lines.
This Portland startup wants to fill in suburb sprawl a different way: ADU's.
If you ever need to know more about an upcoming storm, look no further than NOAA's monitoring systems site.
Making & Manufacturing.
Maintenance, Repair & Operations.
Distribution & Logistics.
A piece on the feasibility of building a DC power grid in the US, alongside the current AC one.
China announced plans to set up a carbon emissions marketplace for power plants; stateside, RGGI, a carbon emissions collective that monitors 9 north eastern states, is going into their 9th year.
Inspection & Testing.
Tangents.
---
More on the Bay Area Salt Ponds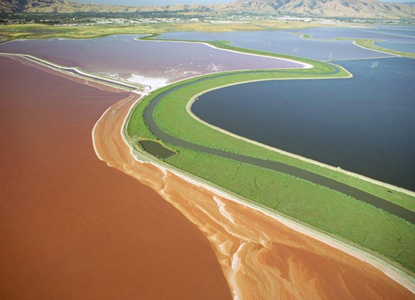 ---
Thanks as always to our recurring donors for supporting The Prepared.Credit also to Cat and Rob for links.

Love, Lisa.

p.s - Whenever possible, we work to encourage inclusivity. Here's how.