Notes.
A few months ago I spent a Sunday going through The Prepared's subscriber list, and was struck by just how *male* it is. I've been thinking about how I can address inclusivity since then, and have talked about it with a number of you. A few thoughts.

First, I'm going to be making a more direct effort to highlight inclusivity in the things I link to. Hold me to this, please - and if you see something, send it!

Second, I'm actively looking for minority (basically, anyone other than the white men who make up the majority of mechanical engineers) voices to feature here. If you're working on cool stuff and want a platform to share it, let me know.

Third, I want to provide support in other, more personal ways. The Prepared has become a strong network, and I'm happy to use it for good. If you're looking for a new phase of your career, or are looking to expand your team, send me a note - I'll see what I can do.
Priming & sociology.
Building a culture.
People doing stuff.
Analysis.
Also.
Thanks as always to our recurring donors for supporting The Prepared. Credit also to Patricia, Kathy, Shah, Brian, and Ada for sending links.
A profile of Moushira Elamrawy, the founder of Risha, on being a female maker in Egypt and building a really low cost laser cutter.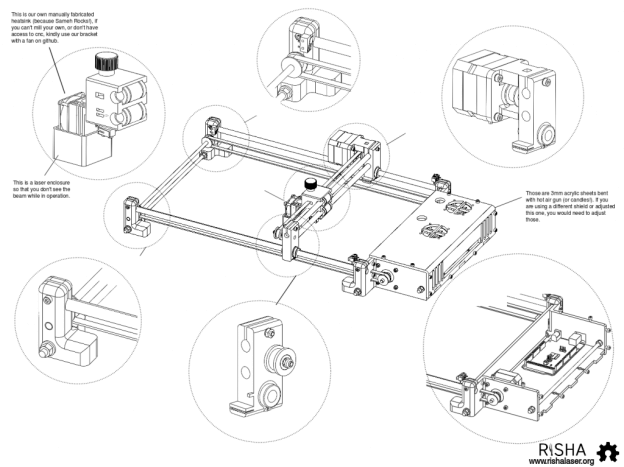 Love, Spencer.

p.s. - We should be better friends. Send me a note - coffee's on me :)