Big Notes!
So, I've been working on some stuff.

First: Thanks to The Prepared's *awesome* donors, I've redesigned and relaunched theprepared.org. Awesome!


Second: In the spirit of expanding The Prepared's purview (which is why I'm taking donations in the first place), we now have a podcast! The goal of it, as with this newsletter, is to help people prepare for good work - and to share the results of the big things they've worked on. To kick things off, we've got two episodes: One with Zach on the history and future of Centerline Labs, the company we cofounded to create The Public Radio, and one with Zach and Gabe about some of the things we're thinking about on the eve of...


Third: The Public Radio's launch on Kickstarter! I'm very excited about this, and it deserves a bit of explanation:

The Public Radio started in 2013 as a longshot side project - "a product idea for a single-band FM radio," as I described it four years ago. Going back through my blog while filtering for the "publicradio" tag shows a funny story. Early on, I posted a lot of "this was my workday" posts. Then there was more topical content - my struggles finding the right potentiometer; little thoughts on how to take crowdfunding offline. In early 2014 Adafruit posted something short about us, and shortly after we soft launched.

All of that was under looks-like prototypes; it wasn't until mid 2014 that we had a works-like, which we assembled (without SMT stencils! we were so naive) by hand. At this point the design iterations were more substantial, but it wasn't until late that year - after our first Kickstarter campaign - that things really became serious.

At this point we started getting some real attention, and a bit of backlash as well. It's worth mentioning that at the time, my days were spent consulting for Bank of America and GE on management & marketing strategy; The Public Radio was a weird thing to match that with. But it was getting *fun* - real engineering problems, real supply chain problems; real business problems; real press coverage; my first injection molded part. I was interviewed by New Hampshire Public Radio and by Matthew Lesko, the guy who wears the question mark suit on old '80s infomercials.

And then, all of the sudden, we (with the oh-so-gracious help of friends/family/indentured servants) shipped 2500 radios to people all over the world. We missed our Kickstarter shipping goals by about a week; pretty good.

Almost immediately afterwards, we went to China to plan for v2.0. We visited our speaker supplier in Dongguan and roamed the Shenzhen electronics markets, and did all of the other things you'd expect. But as we were heading back to the US, my day job was in the process of vaporizing, and for the ensuing two years The Public Radio has largely been relegated to the odd warranty email.

So, this relaunch. The thing is, The Public Radio is a good product, and we want to find a way for it to live on. This is harder than it sounds. No matter how much the traditional supply chains are being (*cough*) disrupted, it's still really hard to run a hardware business in your spare time. The Public Radio is an incredibly simple device - intentionally so - and yet it's real work to get it made.

But we're trying anyway. We've got a pretty nice plan here - one that keeps TPR lean on capital requirements, keeps our supply chain short, and (most importantly) makes for a really nice customer experience. There's a lot to unpack here, and you can bet that I'll be sharing more here in the next few months :)

Anyway, that's that. Please, check out The Public Radio on Kickstarter and share it!!!! They look great, work great, and make for *excellent* gifts. And as we build out our manufacturing process, you'll be right there learning about it with us!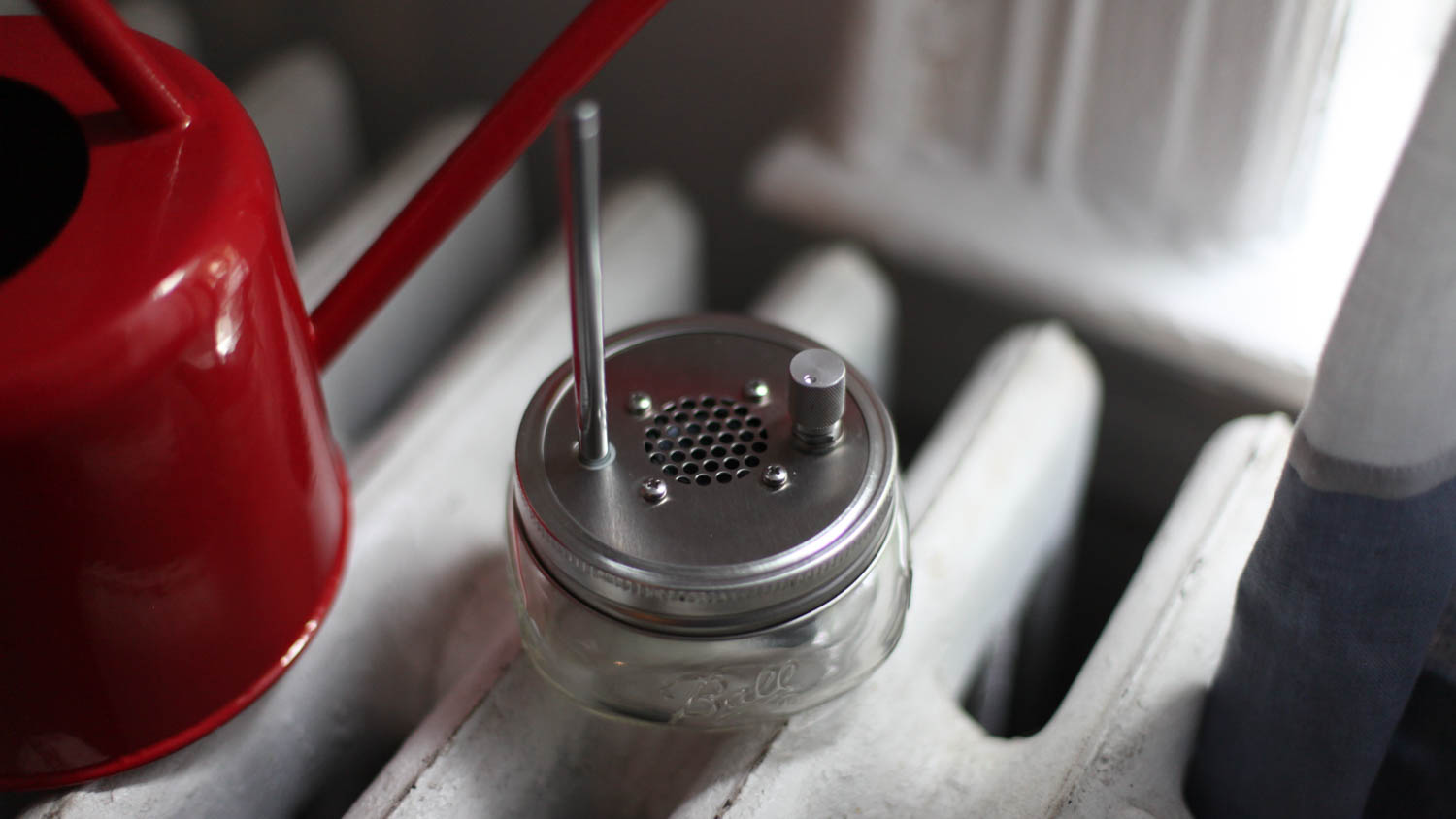 And fourth, not to be totally outdone:A new printed titanium stem - designed in nTopology Element and printed by my friends at Playground Global. Not on Kickstarter yet, but *really* cool too :)
Other things I'm thinking about.

Thanks as always to our recurring donors for supporting The Prepared.Love, Spencer.

p.s. - We should be better friends. Send me a note - coffee's on me :)