Notes.
If anyone in NYC has ~500SF of assembly/shipping space to sublet, holler! I'm looking for a spot to stretch out on nights/weekends.
Planning & Strategy.
Making & Manufacturing.
Distribution & Logistics.
Inspection & Testing.
Tangents.
Thanks as always to our recurring donors for supporting The Prepared. Credit also to Derek, Eric, and Kane for sending links.
War Tubas: Pre-radar instruments for detecting incoming aircraft.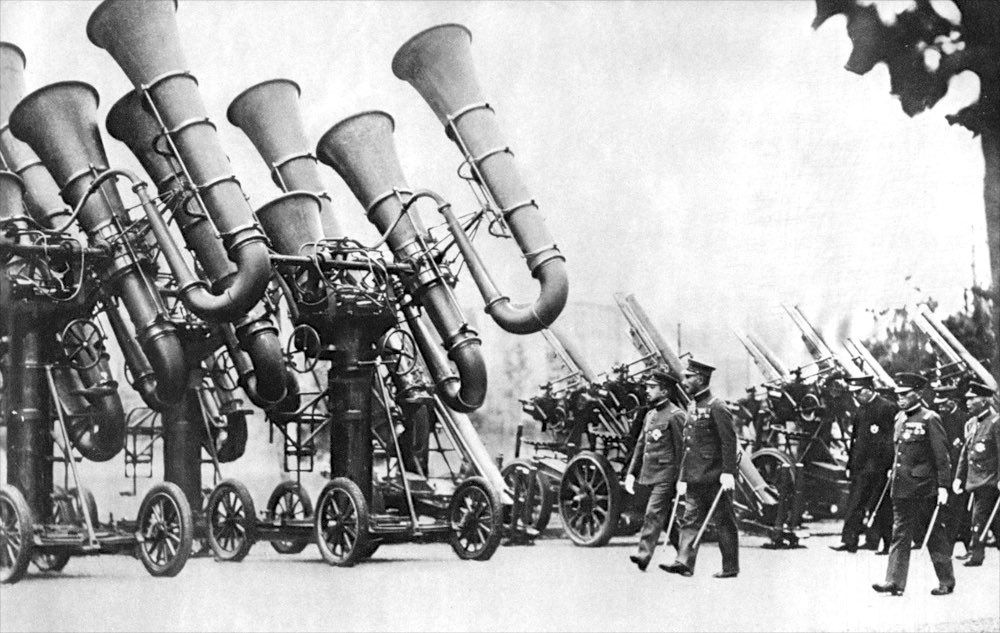 Love, Spencer.

p.s. - We should be better friends. Send me a note - coffee's on me :)