Notes.
Thanks to everyone for the feedback on last week's gift guide, and for everyone who sent favorite tools of their own. For anyone who missed it, there's a shareable link here.

This week I toured the Newtown Creek Wastewater Treatment facility with NYIO. There's another good tour coming up - if you're in NYC and want to see a data center, sign up here :)

Unrelated: I'm behind on personal email. Forgive me.

Planning & Strategy.
The president of Sandvik's Machining Solutions business said that "software firms were high on his acquisition agenda, with the CAD/CAM simulation process one focus of interest, alongside measurement technology and quality assurance."
Oerlikon, a Swiss manufacturer which specializes in high performance coatings for turbomachinery (and hence has a large and established powders business) acquired Citim, a large metal AM job shop with facilities in Germany and Georgia.
Otherlab is hiring (among other things) a power electronics engineer. So many good people & cool things happening there - holler at them!
Making & Manufacturing.
Maintenance, Repair & Operations.
Distribution & Logistics.
Inspection & Testing.
Tangents.
A Jeff Koons balloon dog fell off a wall at Art Basel Miami, revealing (to me) that they're porcelain, not aluminum.
Credit to Severin, Andy, Alex, Camden, Gabe, Russell, Dan, Andre, Reilly, Avidan, and Xavier for sending links this week. If you see something, send something :)
And.
The longest tunnel on earth, which bores through the Swiss Alps, opens this week. It took 17 years to build.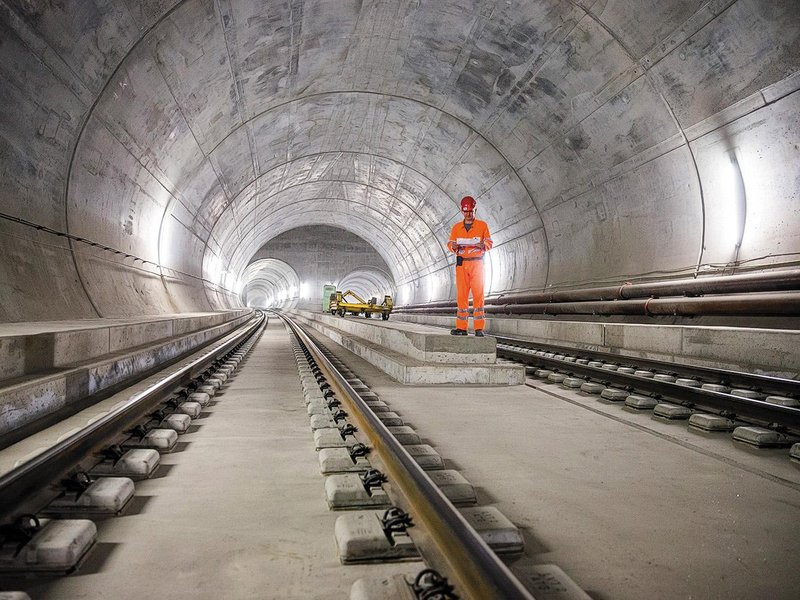 Love, Spencer.

p.s. - We should be better friends. Send me a note - coffee's on me :)