Notes.
I spent all weekend doing manual labor, and write this now with the same, dull, full-body ache that I had at the end of so many days earlier in my career. I've missed that feeling; it was a big part of my own coming-of-age, and my ability to induce it in myself is one of the things that I'm most proud of.

Also, just a reminder - projects are awesome.

Lastly - I was *amazed* at the popularity of that Brangelina/Trump link last week - it was the most clicked item by a factor of two!

Wayfinding & Strategy.
Making & Manufacturing.
Maintenance, Repair & Operations.
Distribution & Logistics.
Inspection & Testing.
Low-background steel is any steel produced prior to the detonation of the first atomic bombs in the 1940s; it comes mostly from ships that were sunk before the Trinity test.
The Five-hundred-meter Aperture Spherical Telescope opened last week in Guizhou Province, China, beating out Arecibo for the title of biggest radio telescope in the world. This video, taken during construction, is pretty good.
Google Translate *might* be getting better at Mandarin.
A good case study of how Trek Bikes used Abaqus plus sensor data to design & then verify a full suspension mountain bike.
Tangents.
Credit to Ryan, Dan, and Reilly for sending links this week. If you see something, send something :)
And.
I should probably just spend some time in a forging shop.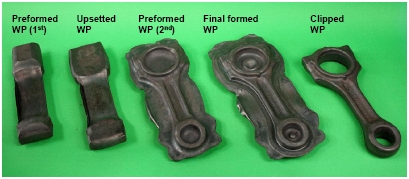 Love, Spencer.

p.s. - We should be better friends. Send me a note - coffee's on me :)