Notes.
I've been learning Materialise Magics over the past week. Magics is kind of the linchpin of the additive manufacturing production chain right now; it takes in 3D CAD files and outputs print programs (essentially). I'll be spending a few more weeks with it before moving on to some advanced design (topology optimization & lattice structure generation) software.

I've also been thinking a bit more about my role in the 3D printing world. I've spent a *lot* of time over the past two years calling experts and asking them questions about the industry, and did similar work while I was working for Undercurrent too. Thinking about this over the past weeks has me remembering this passage from a Chuck Klosterman book, in which he questions why interview subjects feel compelled to answer. It's good.

Pathfinding.
Building.
Logistics.
Evaluation.
Stuff that doesn't fit into my dumb/arbitrary categories.
And.
All the areas in NYC that are more than 500 meters from a subway stop.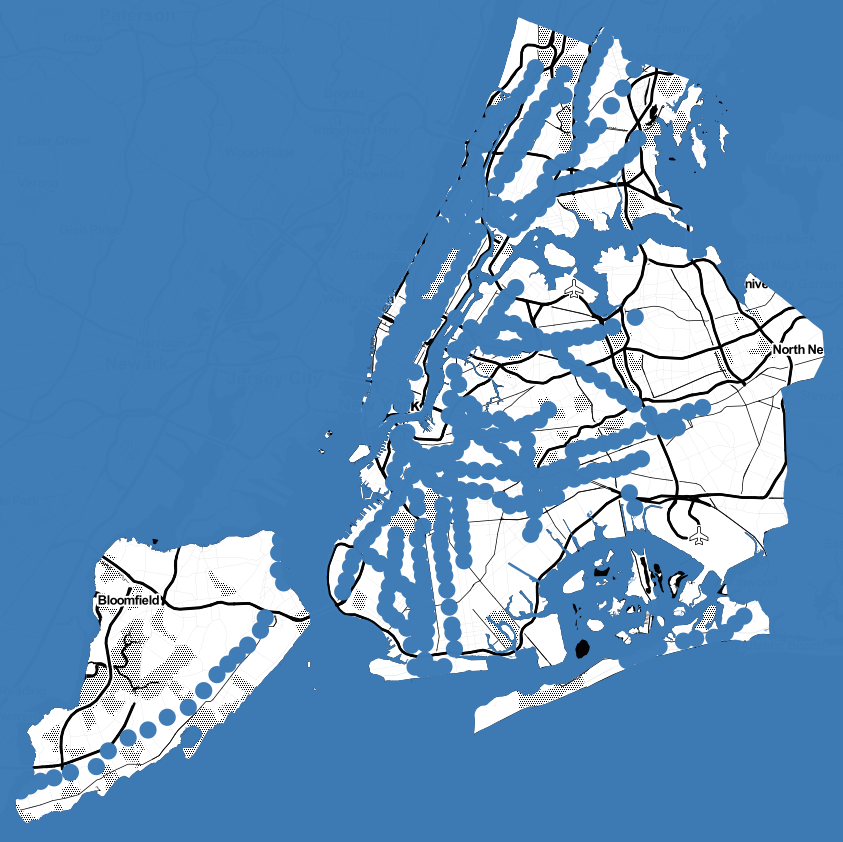 ps - Thank you to everyone - especially my friends at Gin Lane, Brilliant Bicycles and on twitter - who referred me to everything here.

We should be closer friends. Coffee's on me.