Notes.
Oh, not much. I went to the first wedding of the season last night, and have been scheming on some more metal 3D printing. I think I might start going on bike rides again, which is nice. That's about all.
Pathfinding.
Building.
Logistics.
Evaluation.
Stuff that doesn't fit into my dumb/arbitrary categories.
After last week's issue came out, Kane sent me a note about an error I had made. It was on the nuclear-weapon-over-midtown article, and he correctly noted that the description was of a 800 *kilotons,* not megatons. He also mentioned Tsar Bomba, which was the largest nuclear weapon ever detonated, and is actually really interesting.
Qingming Festival, or Tomb Sweeping Day, is a holiday in Taiwan and China that occurs in early April. Its origin includes a story about a guy who makes stew from a piece of his own thigh.
And.
Bertha, the 4-million-pound Hitachi tunnel drilling machine that's
been stuck underneath Seattle for more than a year, was finally rescued.
See also: WSDOT's very good Flickr page.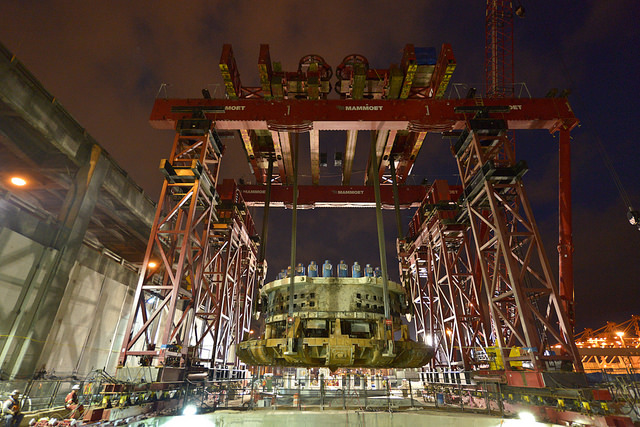 ps - Thank you to everyone - especially my friends at Gin Lane, Undercurrent, Brilliant Bicycles and on twitter - who referred me to everything here.

We should be closer friends. Coffee's on me.