Notes.
I've mostly been working on a long (5k+ words) writeup on my DMLS research to date - and, in the process, thinking about how I can more fully integrate that kind of work into my career. If you've got thoughts on business models that bridge research & strategy - or if you've got a hookup who wants to publish a thoughtful & thorough perspective on the current state of metal 3D printing - hit me up!

I'm also being more rigorous with finances, starting with Nick's budgeting system. In this case, having any idea what's going on >= moving fast and breaking things.

Pathing.
Building.
Logistics.
Evaluation.
Stuff that doesn't fit into my dumb/arbitrary categories.
And.
Pictures like these ones, from a sulfur mine in Indonesia,
are why I push back on predictions that some
"Uber for manufacturing" startup is going to give
us all jetpacks in the blink of an eye.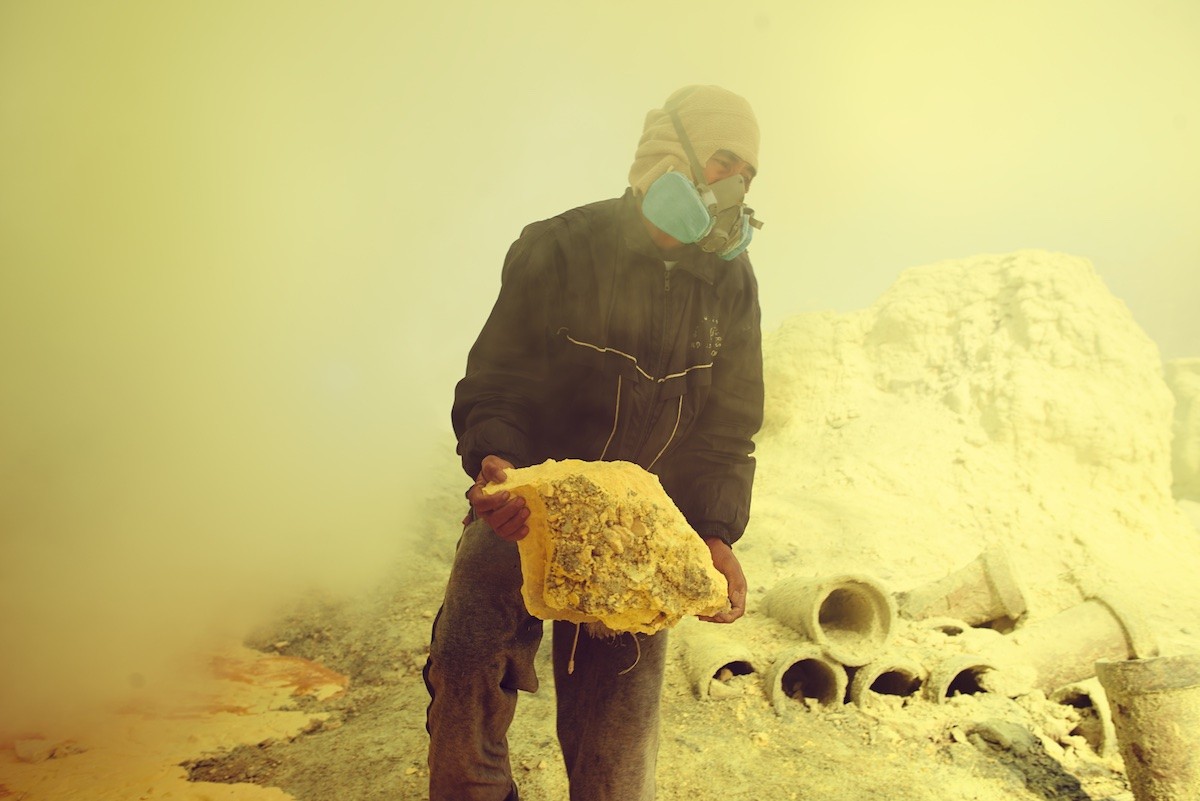 ps - Thank you to everyone - especially my friends at Gin Lane, Undercurrent, Brilliant Bicycles and on twitter - who referred me to everything here.

We should be closer friends. Coffee's on me.