Notes.
The big thing for me this week was The Public Radio's final PCB prototype round, which feels great to have done. Now we've got a handful of orders & scheduling to do, which starts with combing through our BOM one last time. As a result, this Octopart post on resistor values & tolerances was super interesting & useful.

Pathing.
A pair of conversations on Twitter about the trouble with trying to use a consulting background to launch your startup career.
Sriracha was never trademarked, and the owners of Tabasco can't seem to understand why that would be an advantage. And it does seem to offer advantages.
Pasteur's Quadrant is a label given to a class of scientific research methods that both seek fundamental understanding of scientific problems, and, at the same time, seek to be eventually beneficial to society. This is in opposition to pure basic research (a la Neils Bohr) or pure applied research (a la Thomas Edison).
Building.
Logistics.
You *need* to watch Empire Robotics' ball-shaped robotic gripper. So cool.
Visible light communication (VPN) is the process where you blink fluorescent or LED lights to carry data wirelessly. It either involves PWM (pulse width modulation) or PPM (pulse position modulation) and can literally be done with the lights in your home - and you'd probably never notice.
A researcher strapped an EEG to a bike helmet and had a few cyclists ride around Manhattan. The result is an unscientific but interesting view of what it feels like to ride around the city.
Evaluation.
Stuff that doesn't fit into my dumb/arbitrary categories.
The Fraunhofer Society is a series of German research institutes that focus on applied research. I came to them through advanced manufacturing, but it turns out that the original MP3 codec was created there as well - and generated about € 100M in licensing revenue as recently as 2005.
And.
In 1919, New York City produced more than 50% of the national
output in 12 manufacturing segments. Even until 1940,
60% of New Yorkers worked in manufacturing.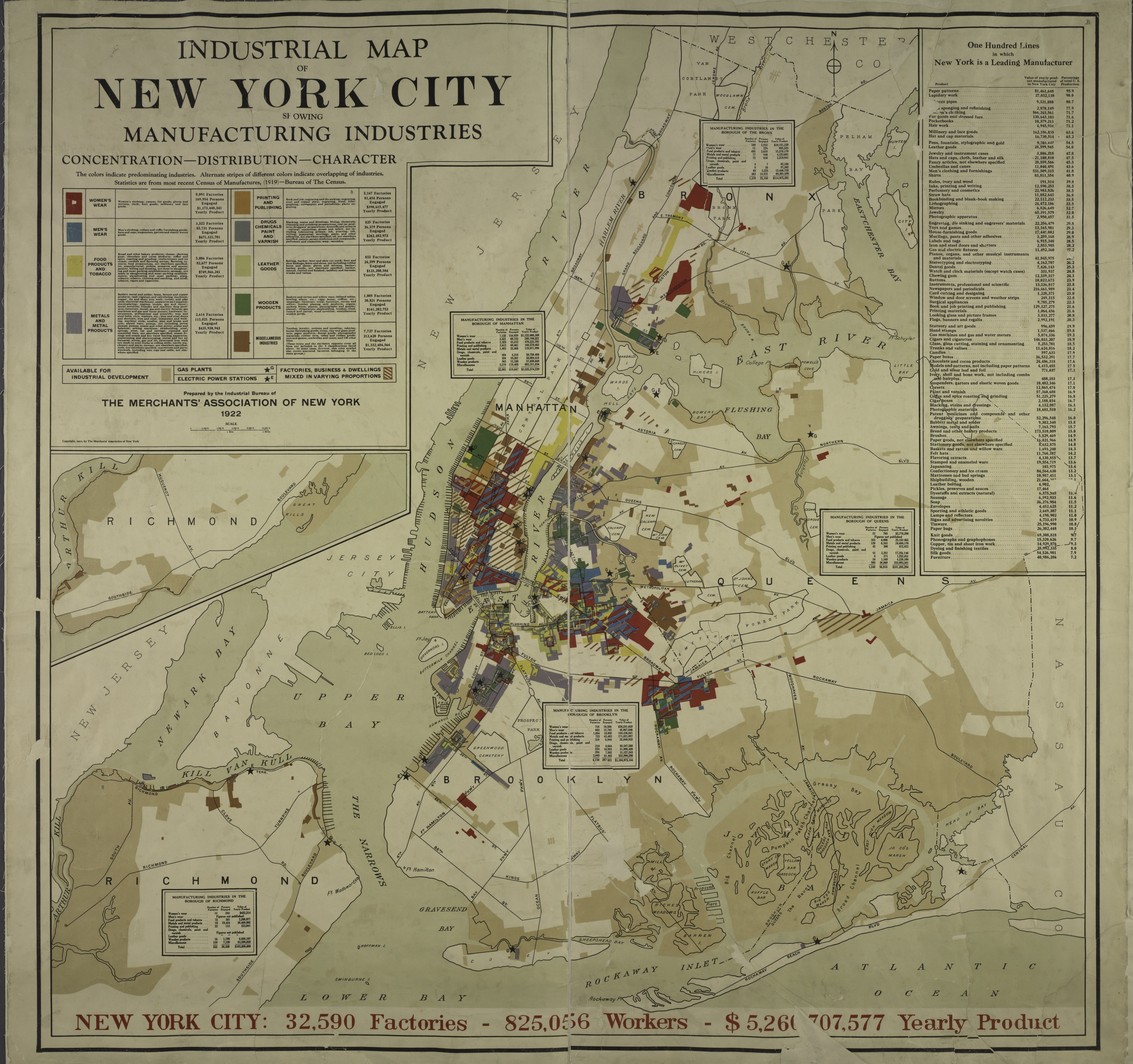 ps - Thank you to everyone - especially my friends at Gin Lane, Undercurrent, Brilliant Bicycles and on twitter - who referred me to everything here.

We should be closer friends. Coffee's on me.