Notes.
Zach and I have been spending all of the time working on another (final!) prototyping round on The Public Radio. His recap is here, and is truly worth reading. I have two small but fun reports: first, a little shell script I wrote to clean up EAGLE partlist exports; and second, GIFs of all of the revisions our circuit has gone through since December.

I also (finally) got the v1.0 version of my titanium seatmast topper in - but haven't had time to report on it yet, so I guess you'll just need to wait until next week :)
Pathing.
Building.
Logistics.
Evaluation.
On Google and GM: "One should be wary of the argument that any new company, no matter how brilliantly successful, has figured it out in a way that no previous company ever could have."
CAPTCHAs - those blurry words that verify if you're a human - have a super fun acronym name: "Completely Automated Public Turing test to tell Computers and Humans Apart."
Stuff that doesn't fit into my dumb/arbitrary categories.
And.
The Post Roads of 1839, overlaid on top of modern maps.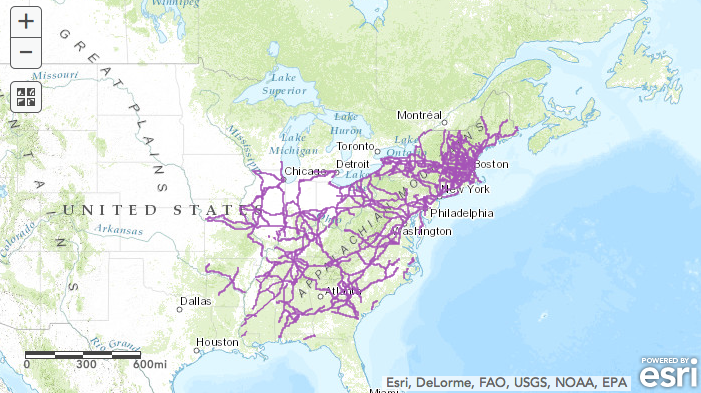 ps - Thank you to everyone - especially my friends at Gin Lane, Undercurrent, Brilliant Bicycles and on twitter - who referred me to everything here.

We should be closer friends. Coffee's on me.